A Sustainable Vision for Our Future
We work with Boulder County to create their 2018 Sustainability Plan featuring custom infographics to showcase their impressive sustainability efforts in a digestible design.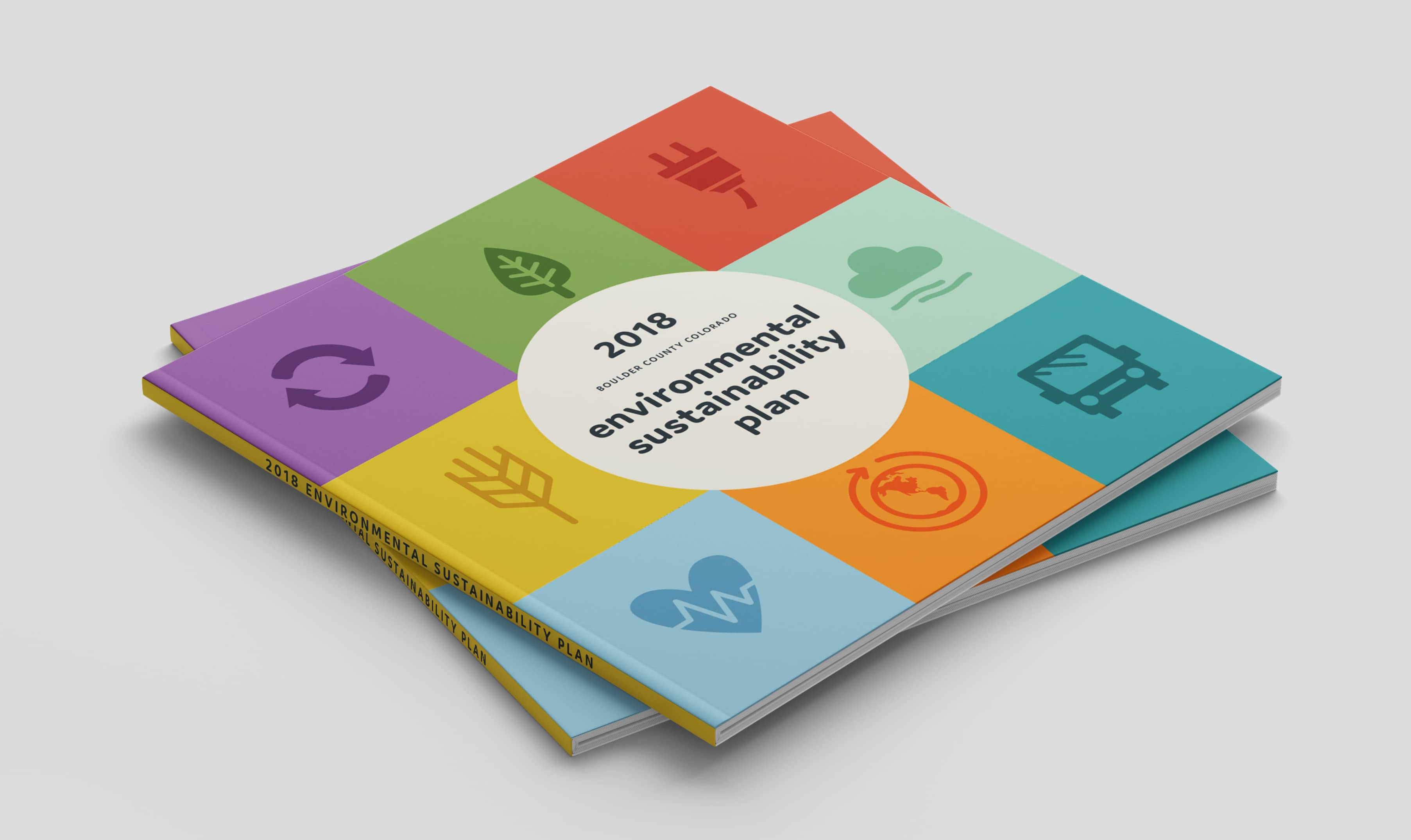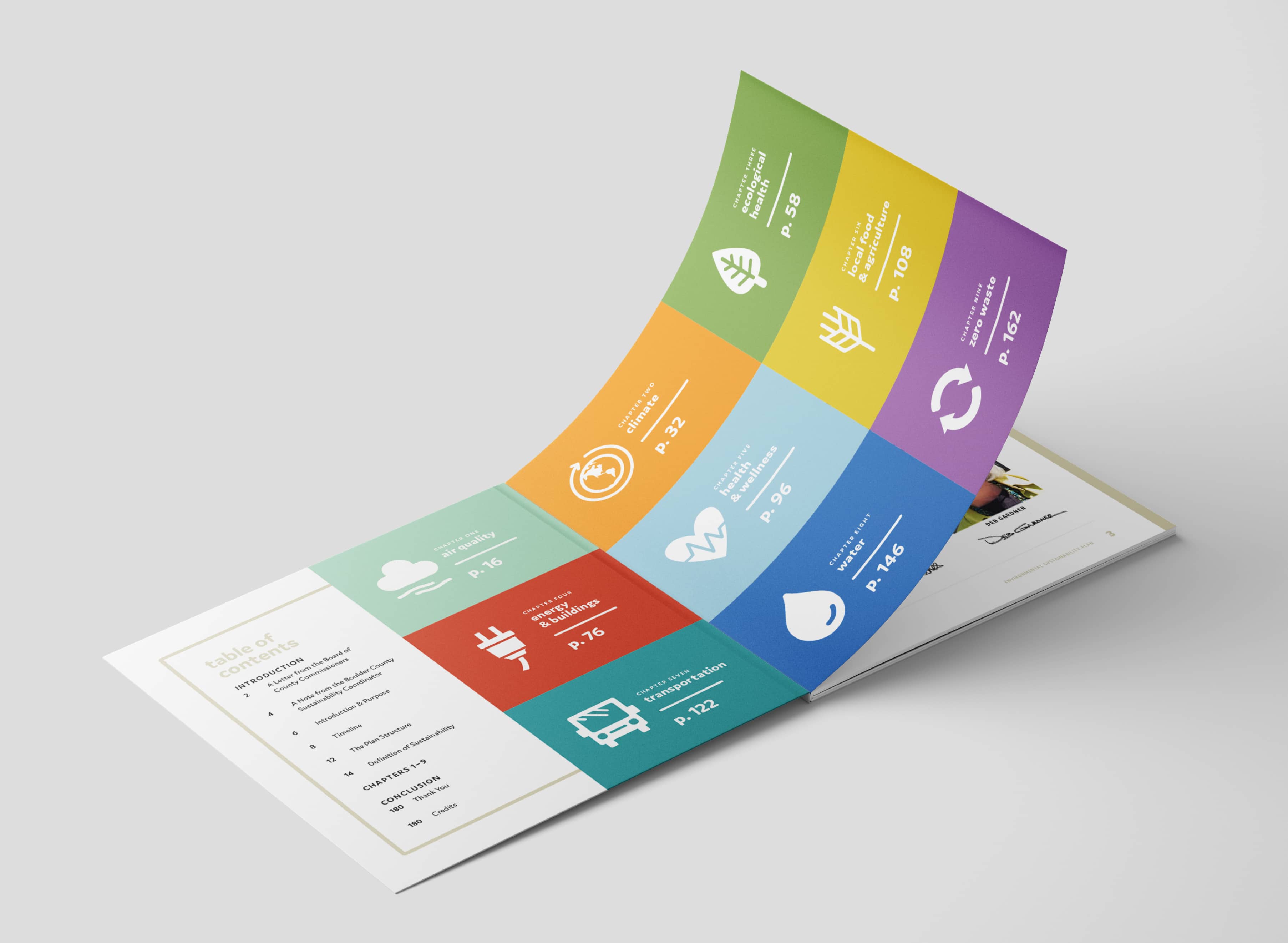 Boulder County wanted to showcase their commitment to environmental, social, and economic sustainability through beautiful, stylized data visualizations and illustrations.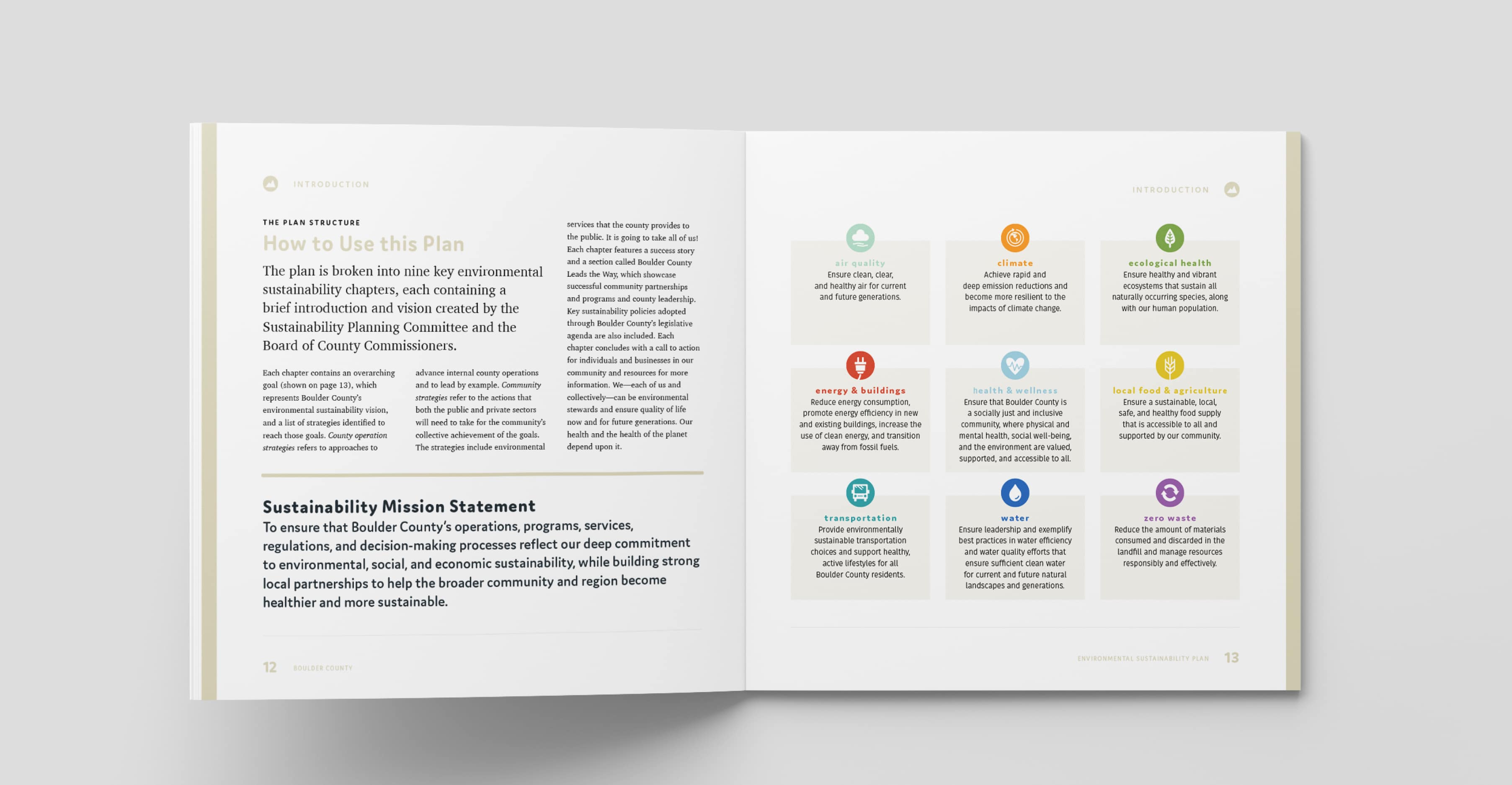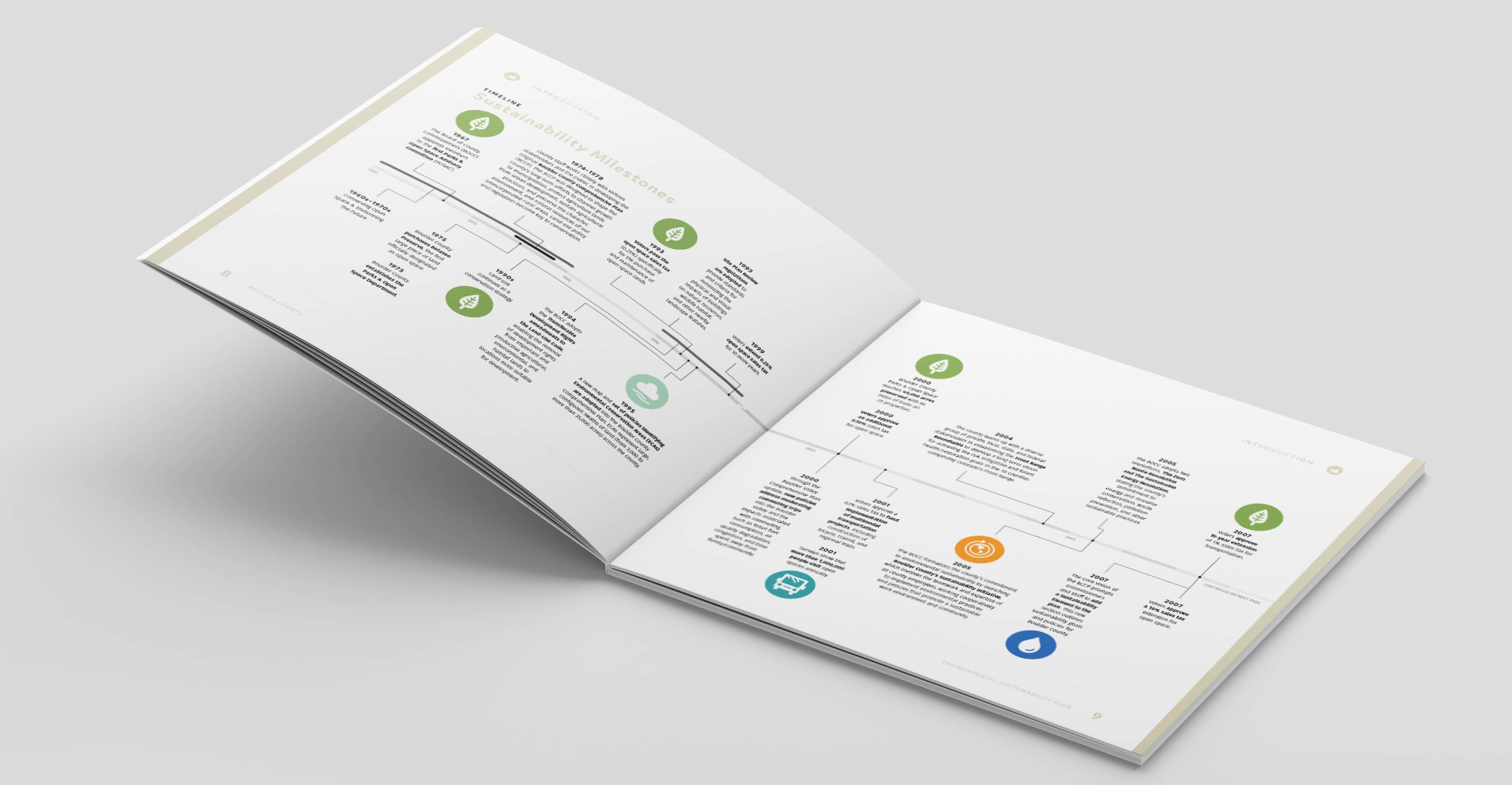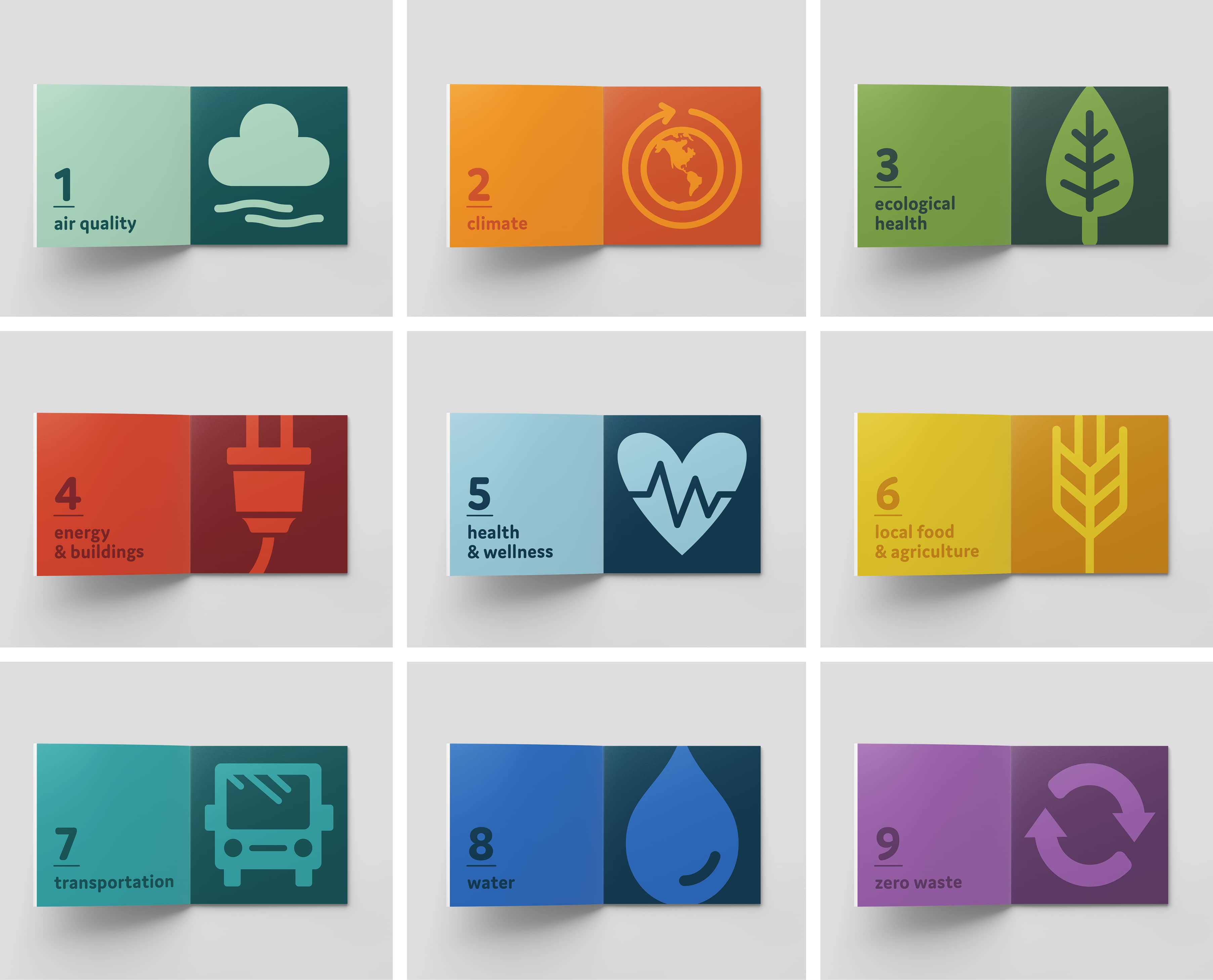 We used bright colors and bold designs to provide a contemporary look. Our custom illustrations feature tasteful designs and a readable layout to effectively communicate Boulder County's successes and future goals.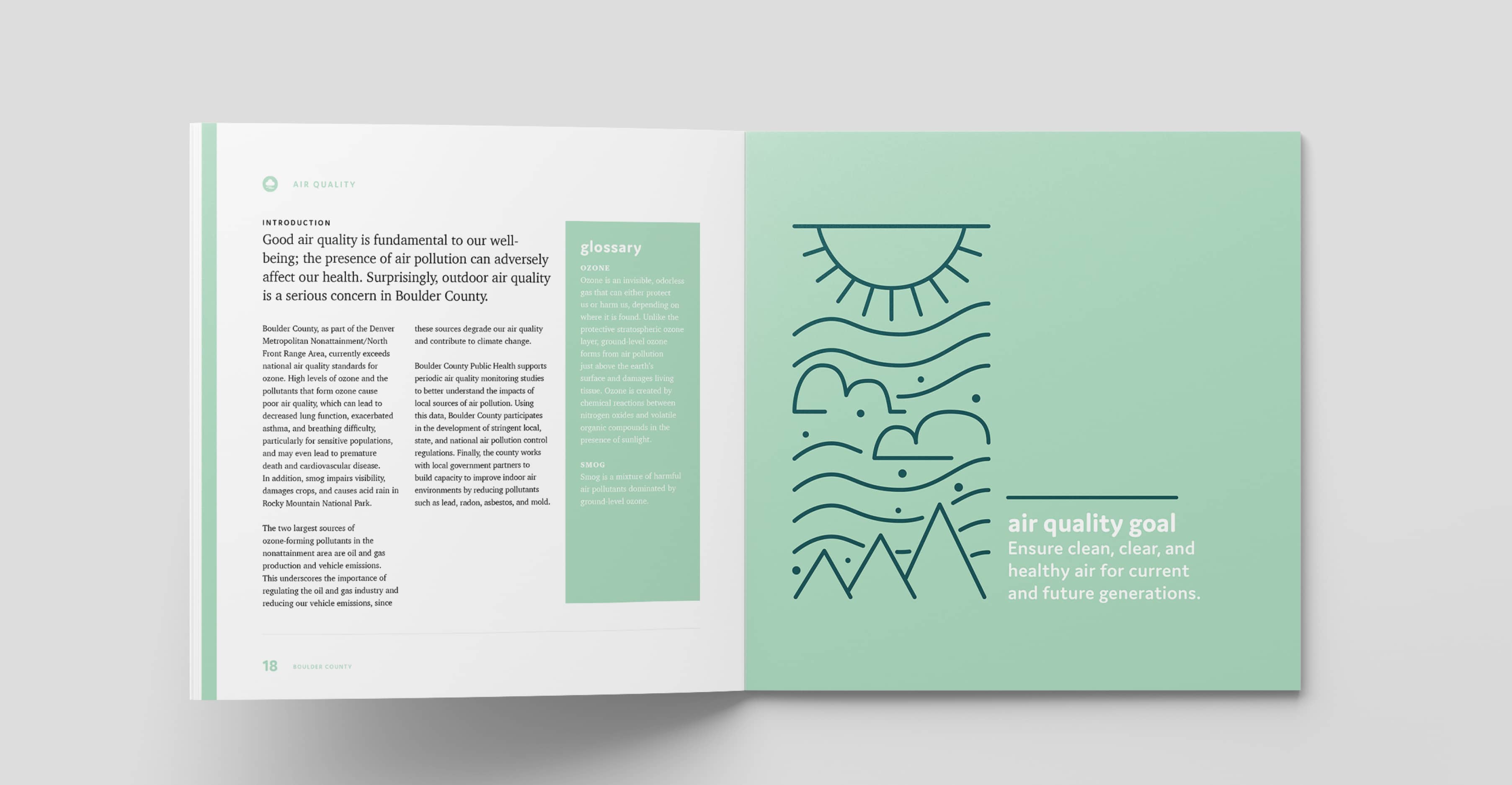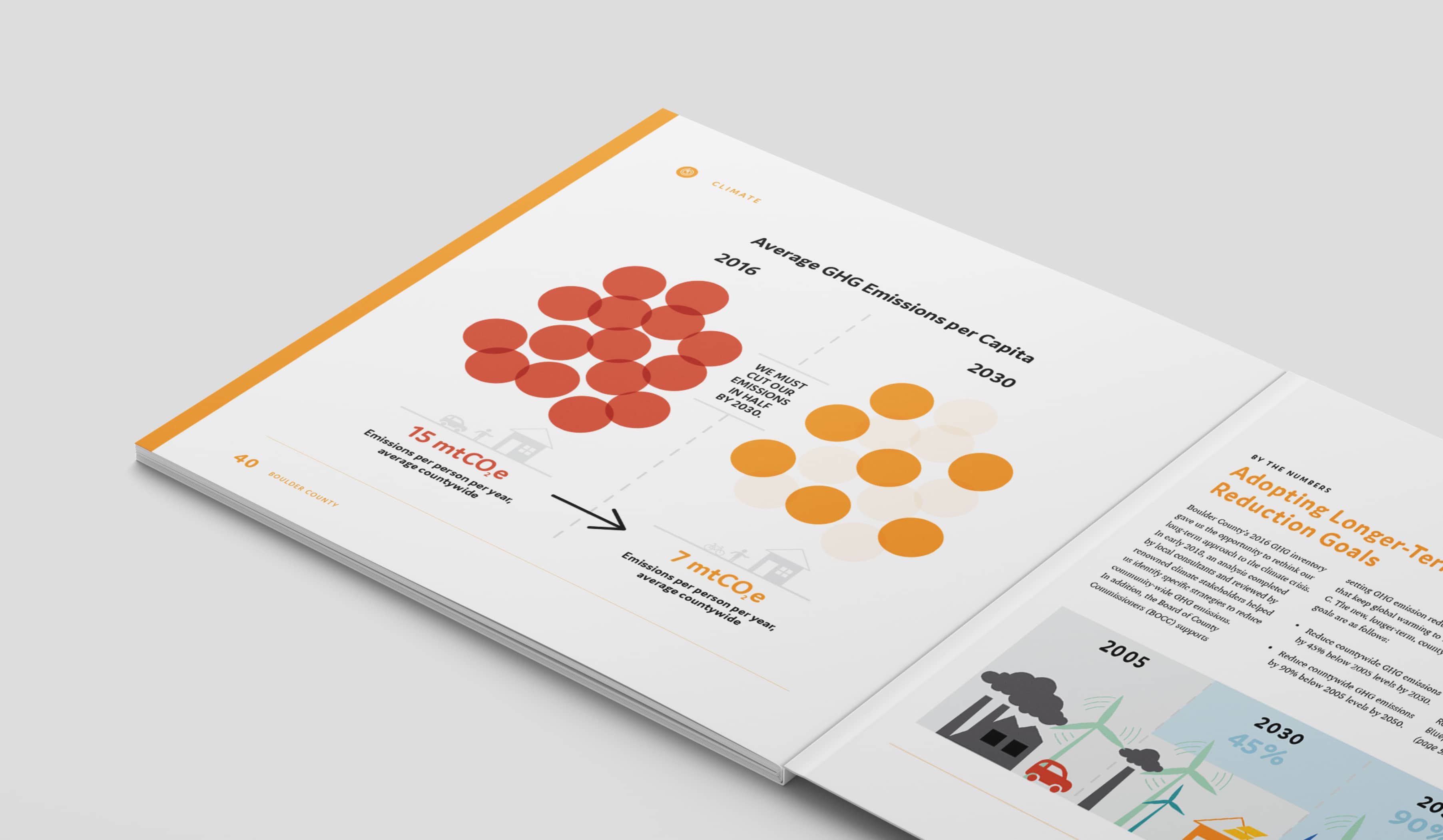 We also designed custom infographics throughout the plan to help break up the text and create a visual element that draws readers into the information.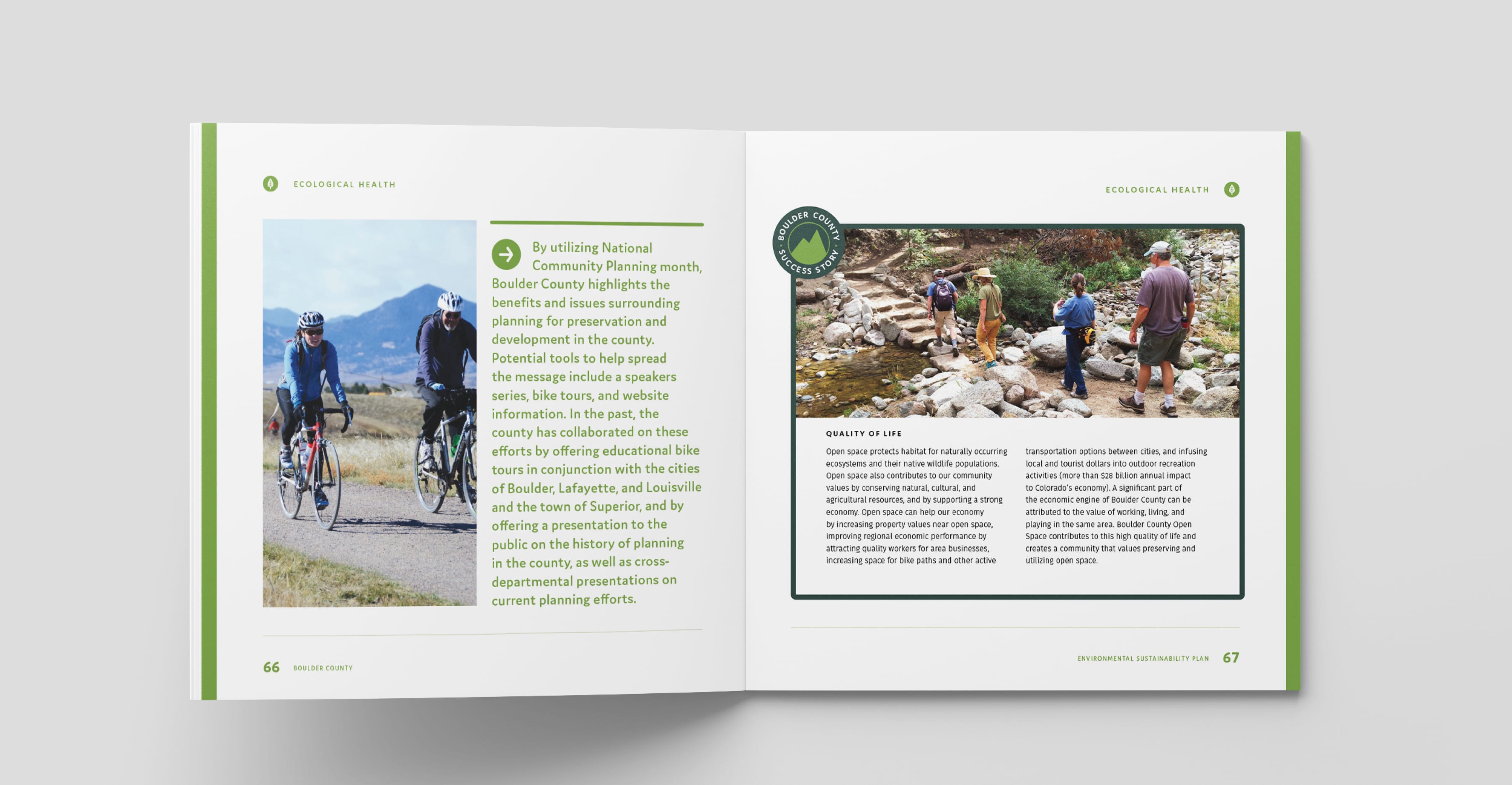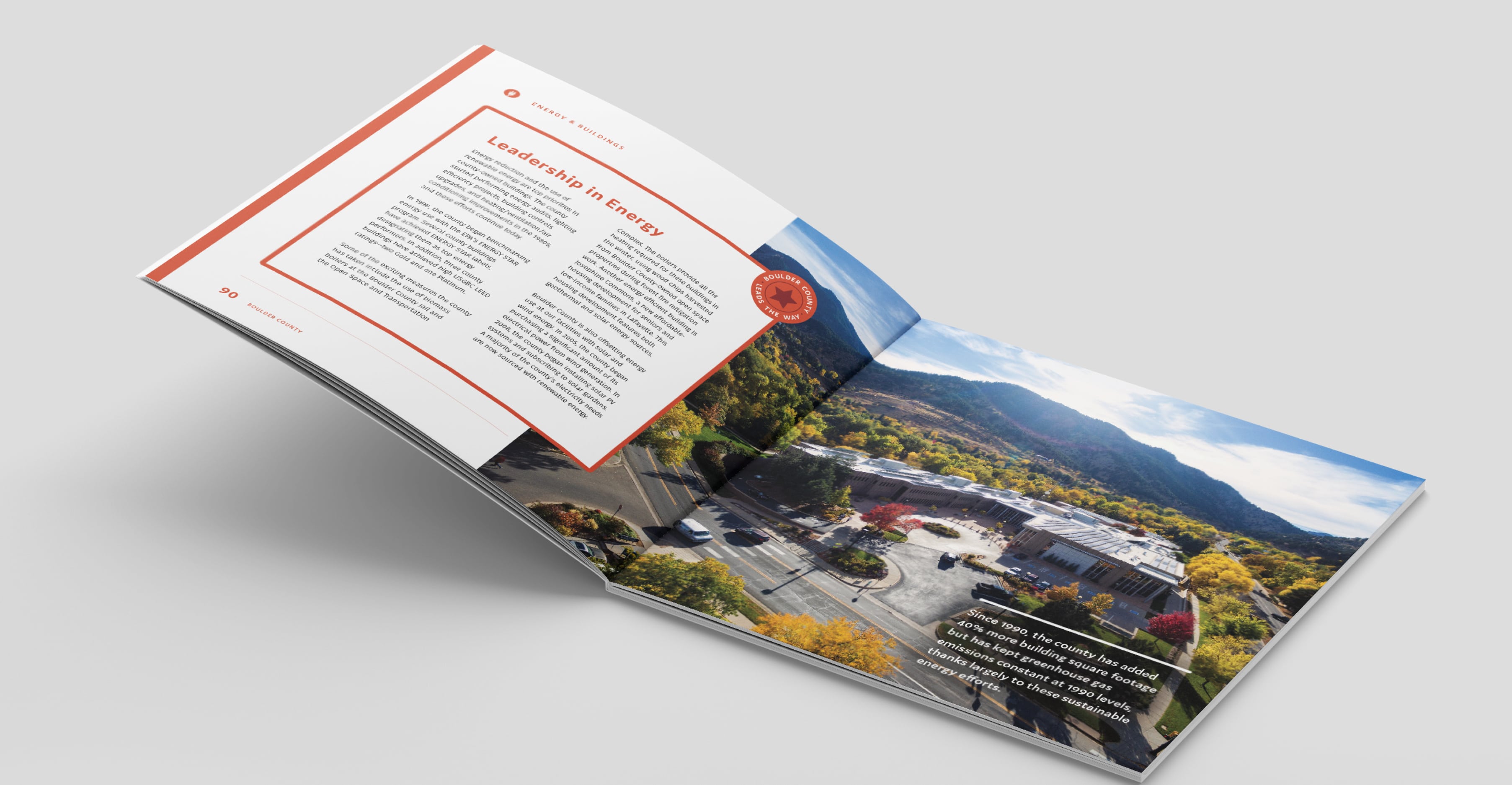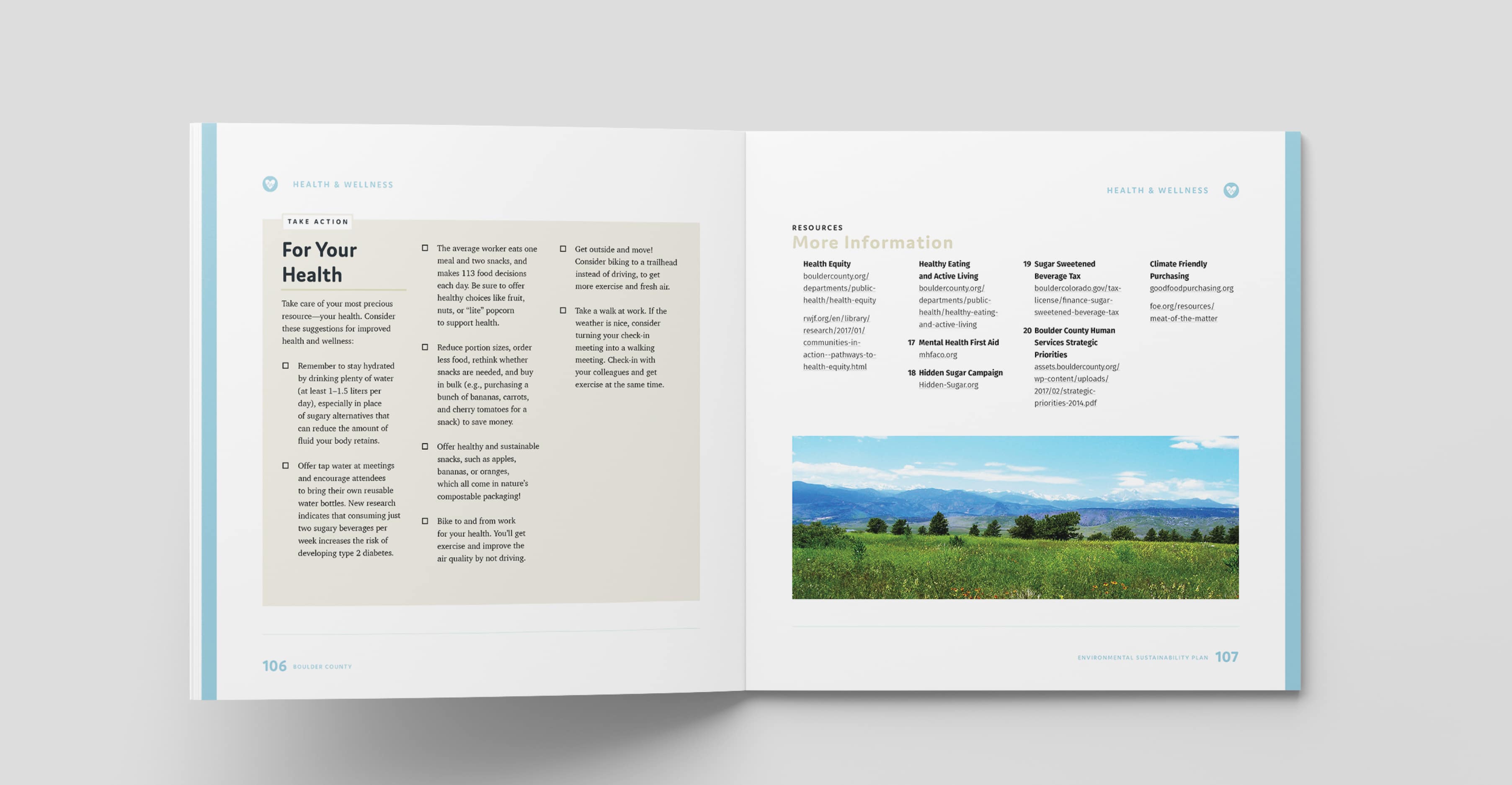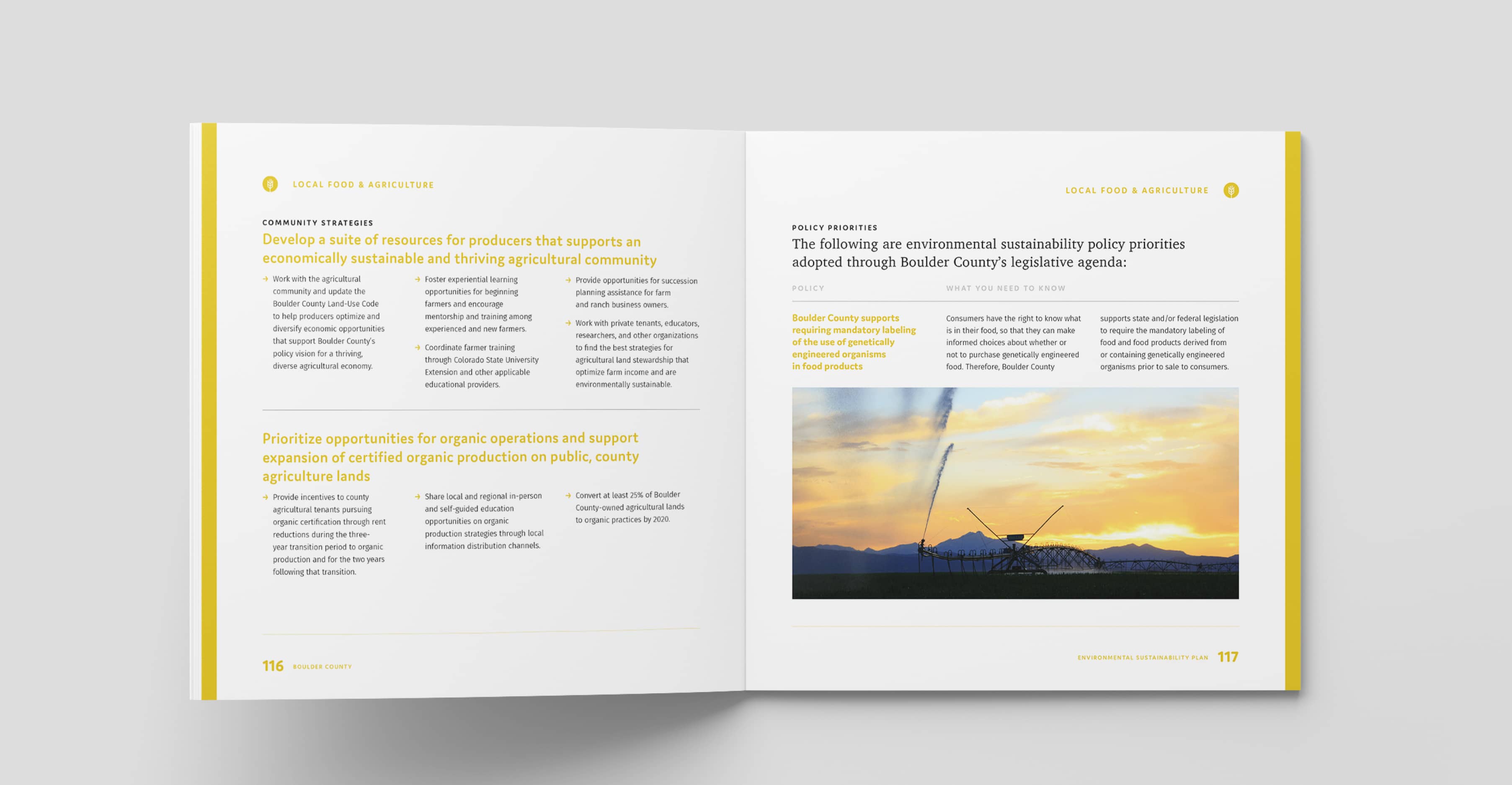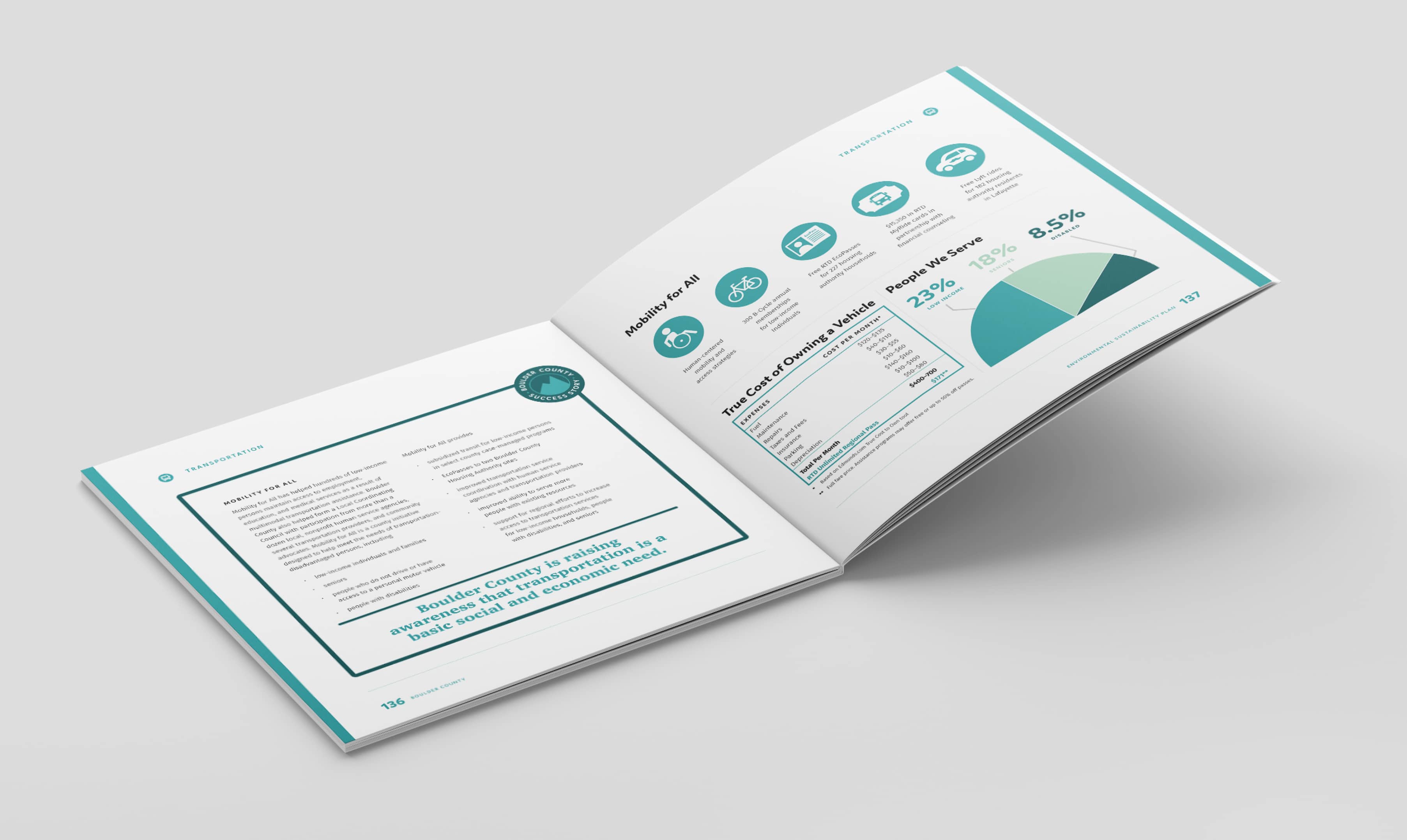 "
You all have been stellar to work with, and we really appreciate this last push to make sure this plan is as close to perfect as it can be!
"
Susie Strife
Sustainability Coordinator, Boulder County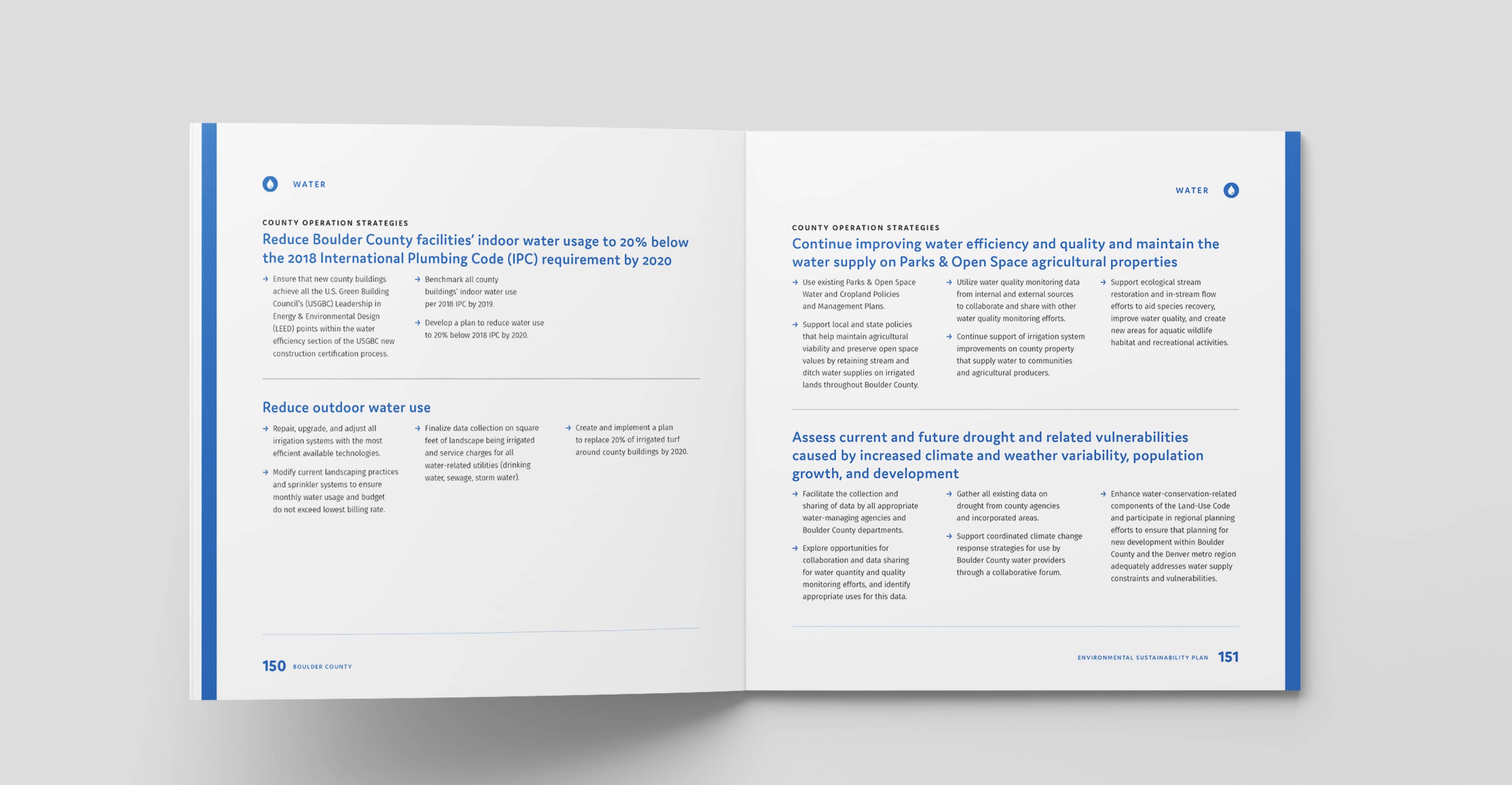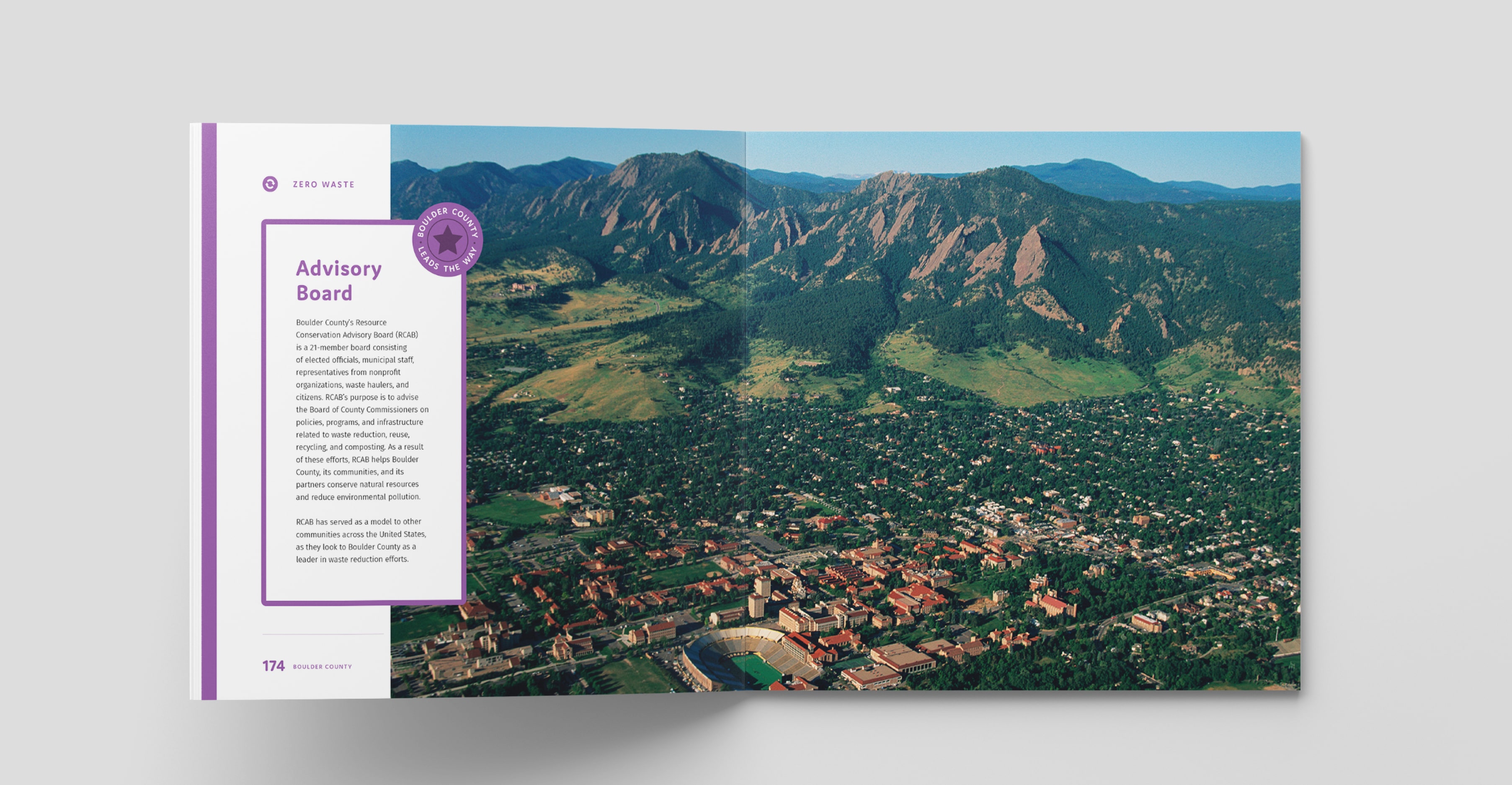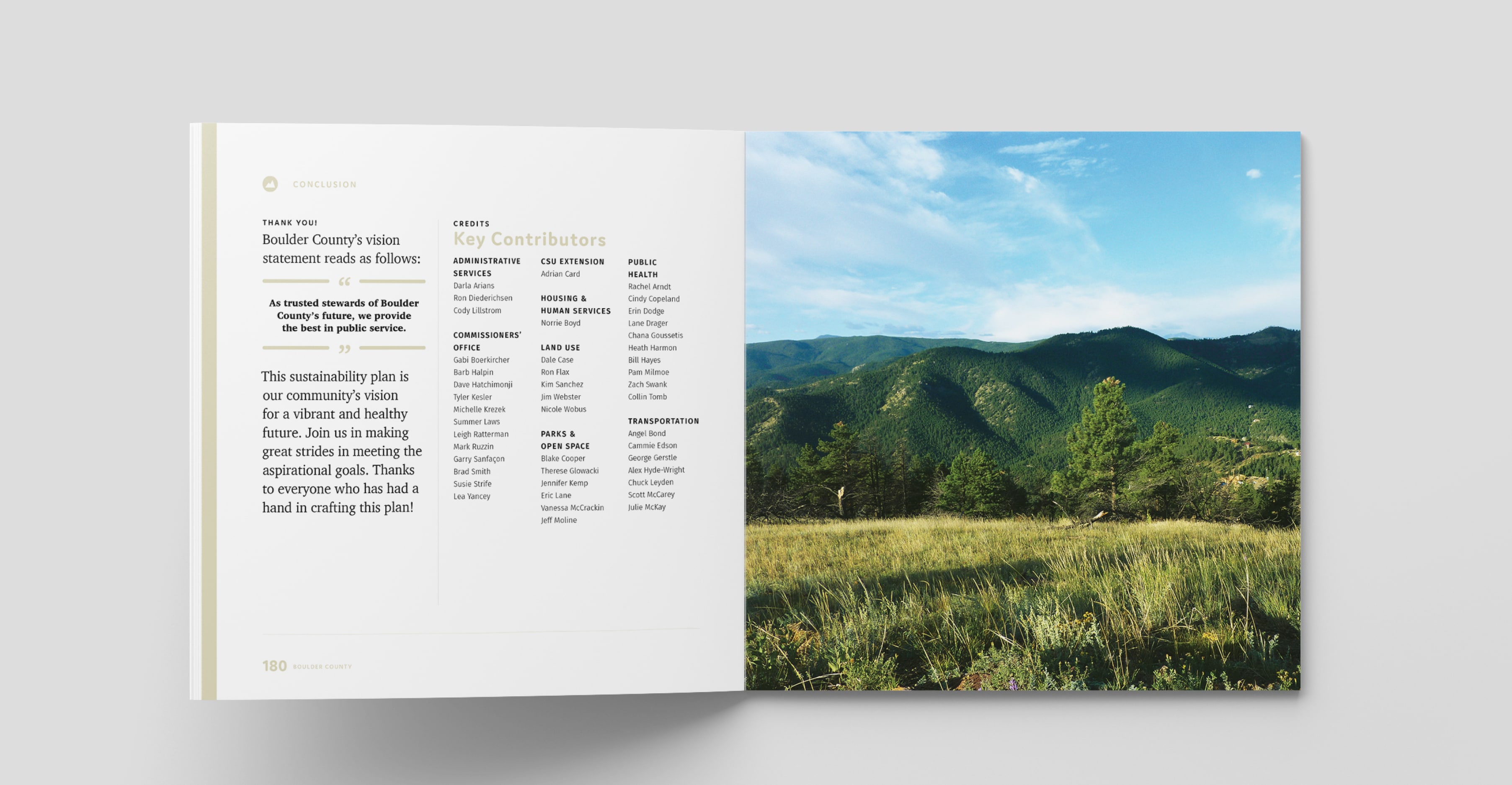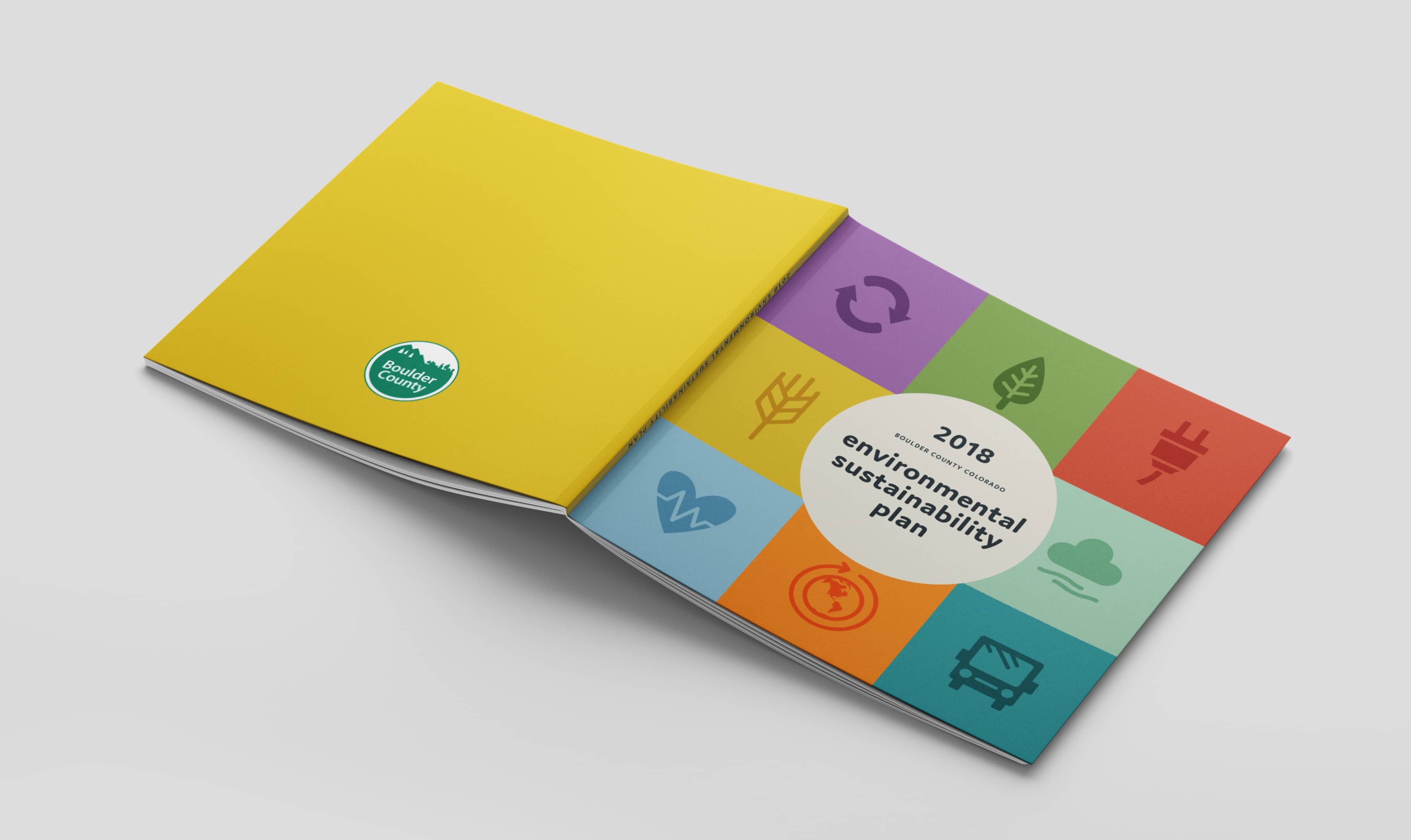 Result
With proper implementation and support, the plan will build a stronger community and provide for a healthier environment for current and future Boulder County residents and visitors.