Building Local
Locally Grown is a growing apparel and home goods company based in Des Moines, Iowa. We work with them to help build their brand awareness and increase their online sales through social media strategy, website design, and promotional marketing.
Locally Grown wanted to enhance their digital presence and increase their online sales.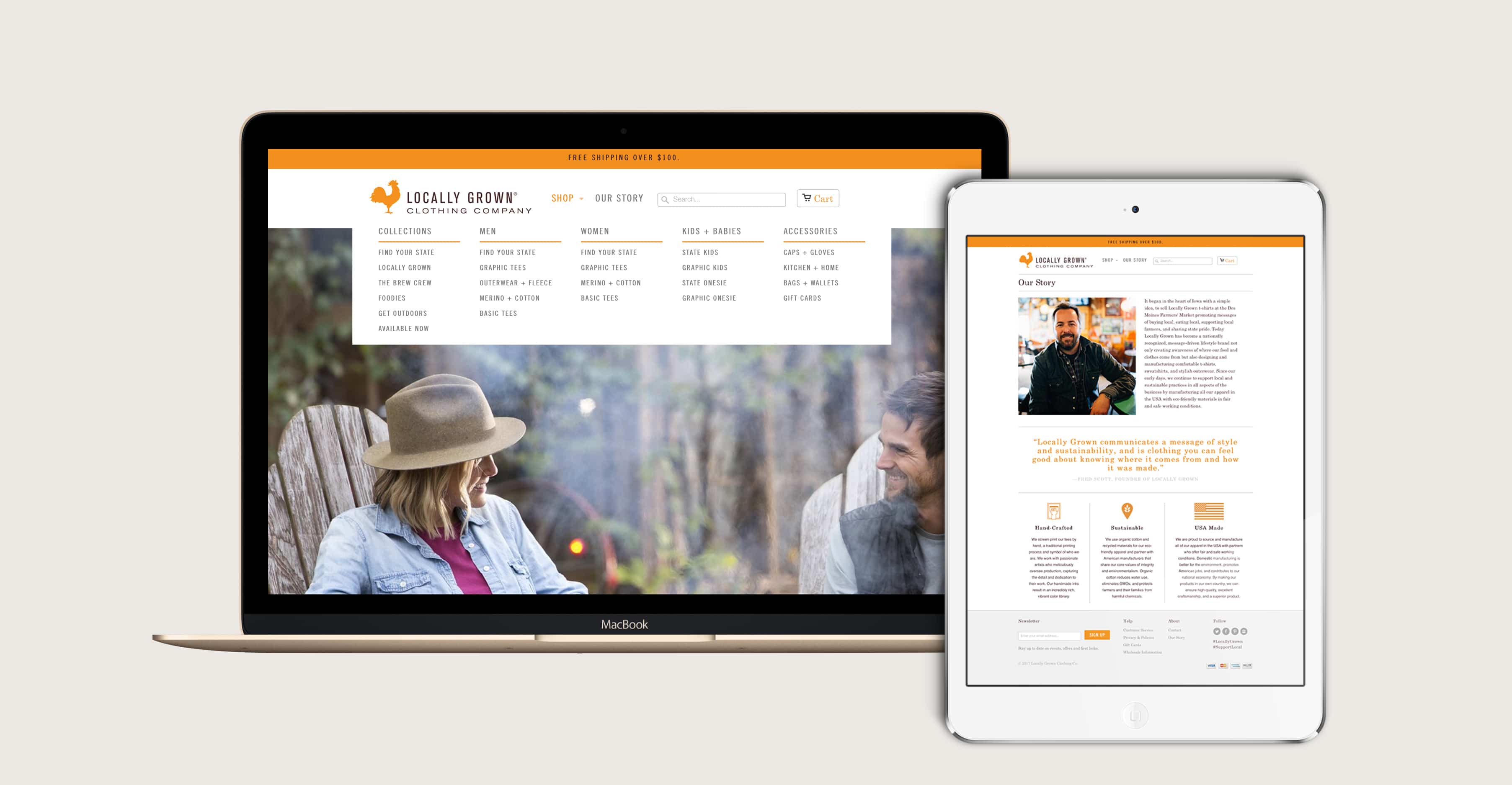 We conducted an insights study, facilitated an internal workshop, and developed positioning and messaging for this up-and-coming brand. We then used these insights and strategy to build relevant and engaging creative.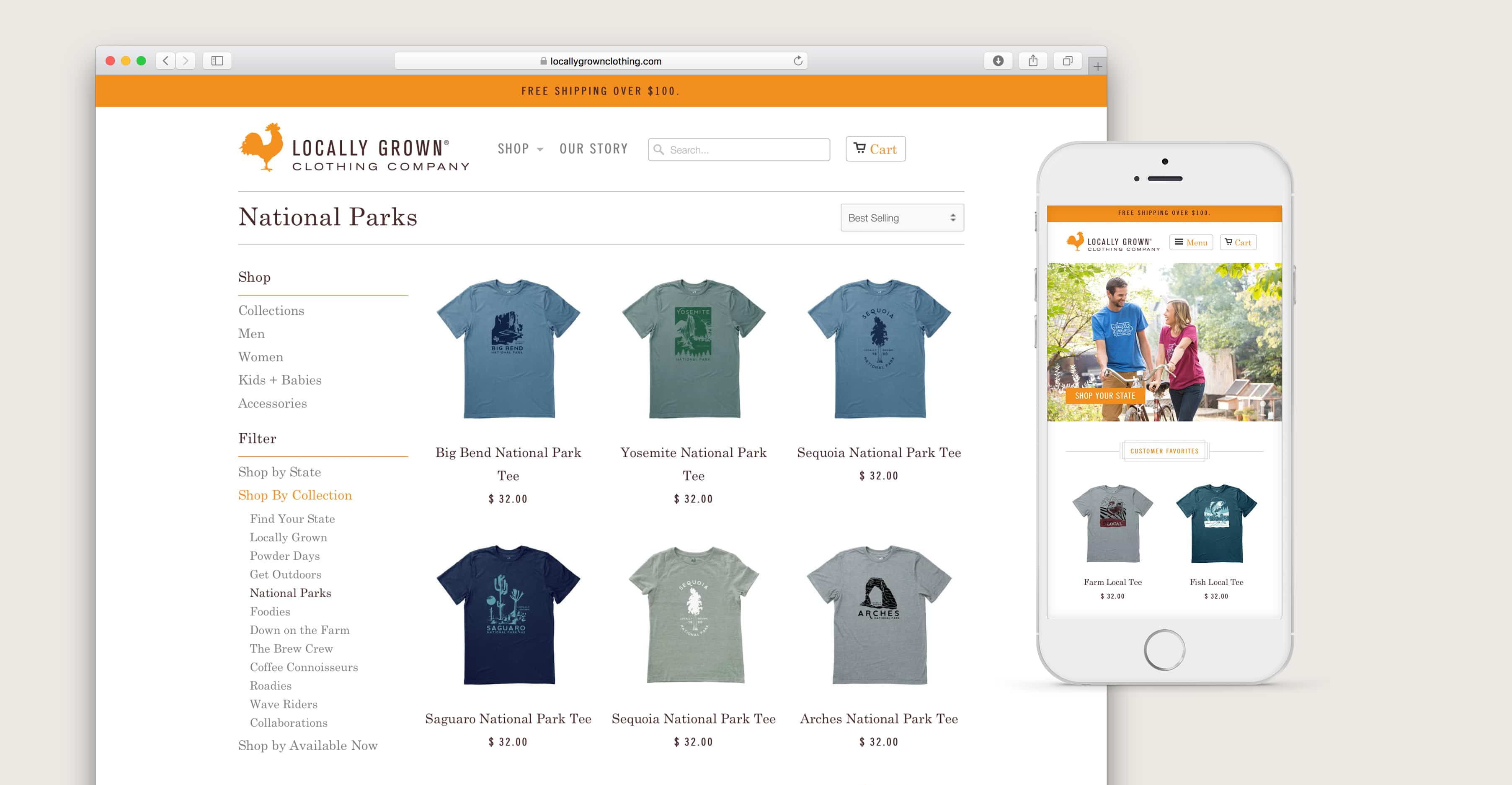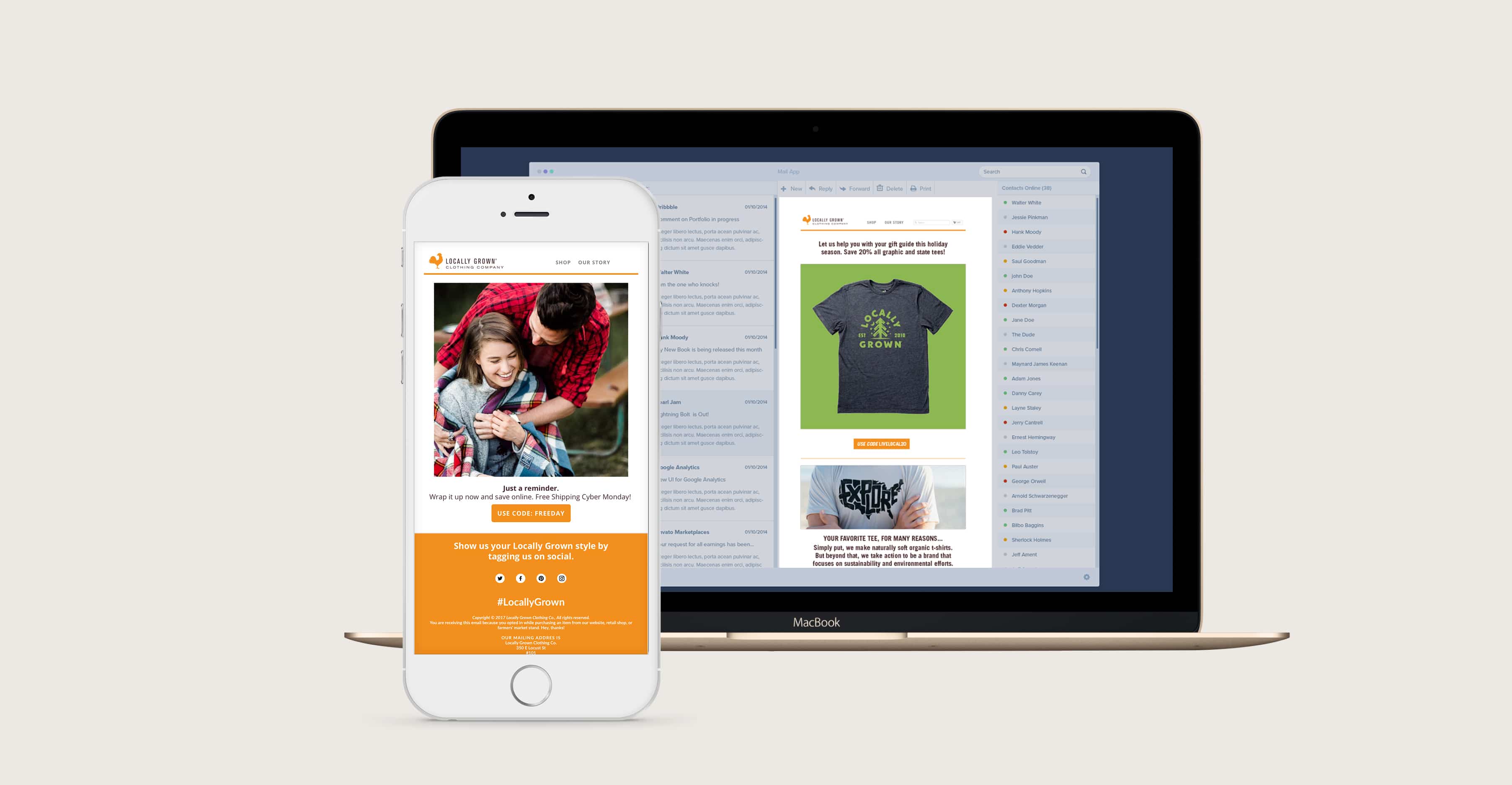 We addressed organization around Locally Grown's product offering and ordering processes and increased online engagement through front-end website design and navigation. We also created special promotions and offers that we pushed out via social media and newsletters to drive online sales.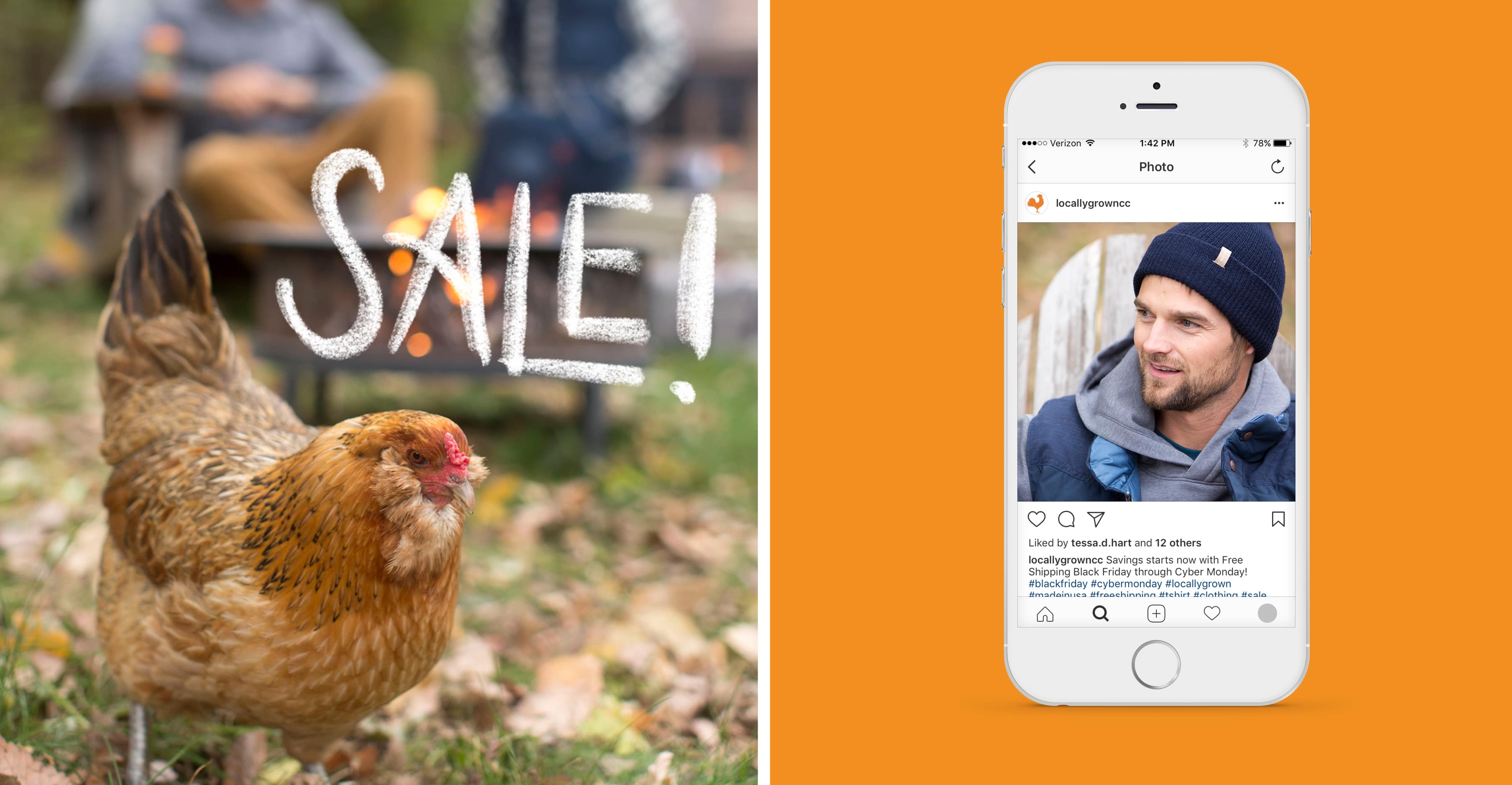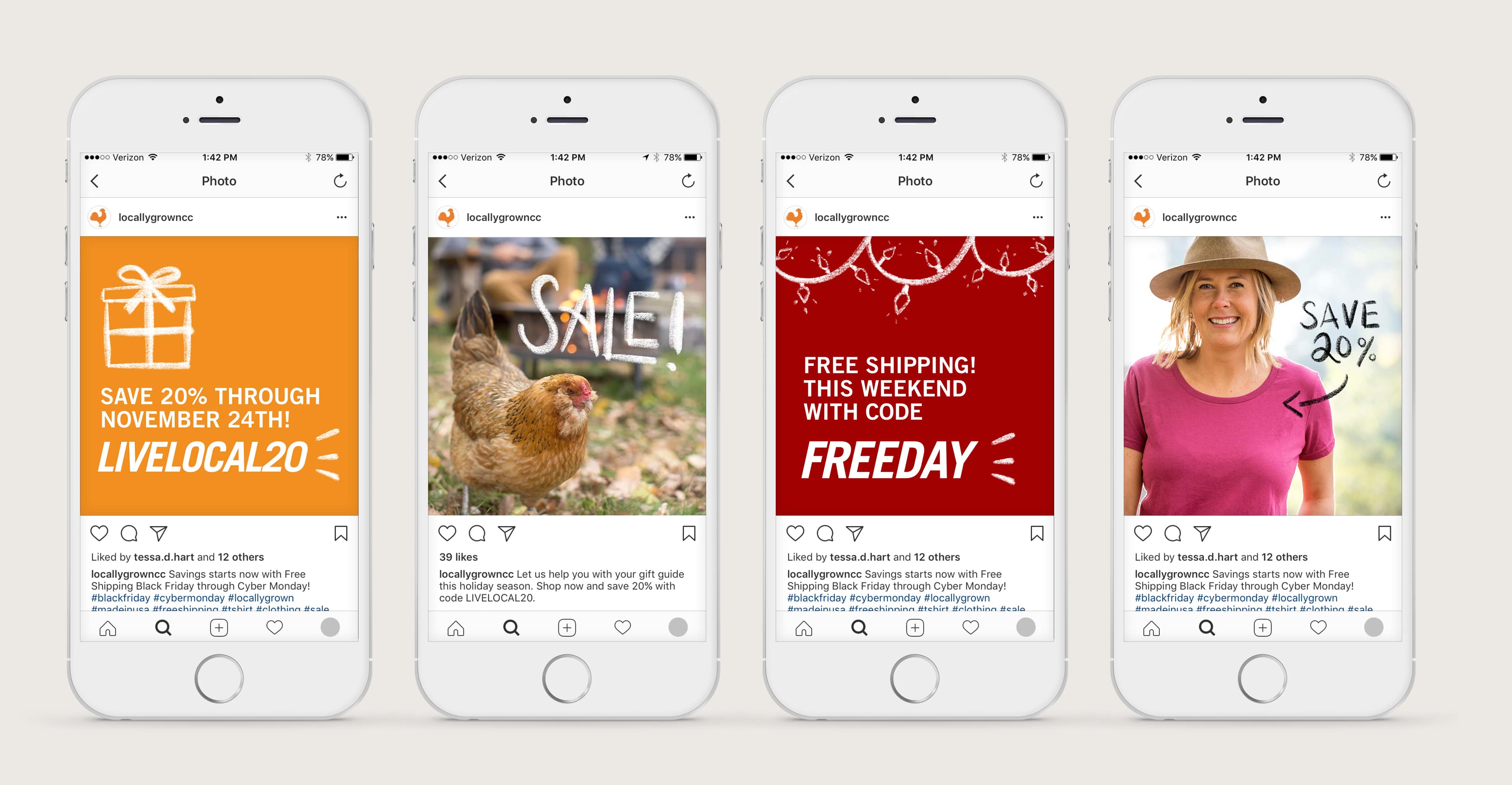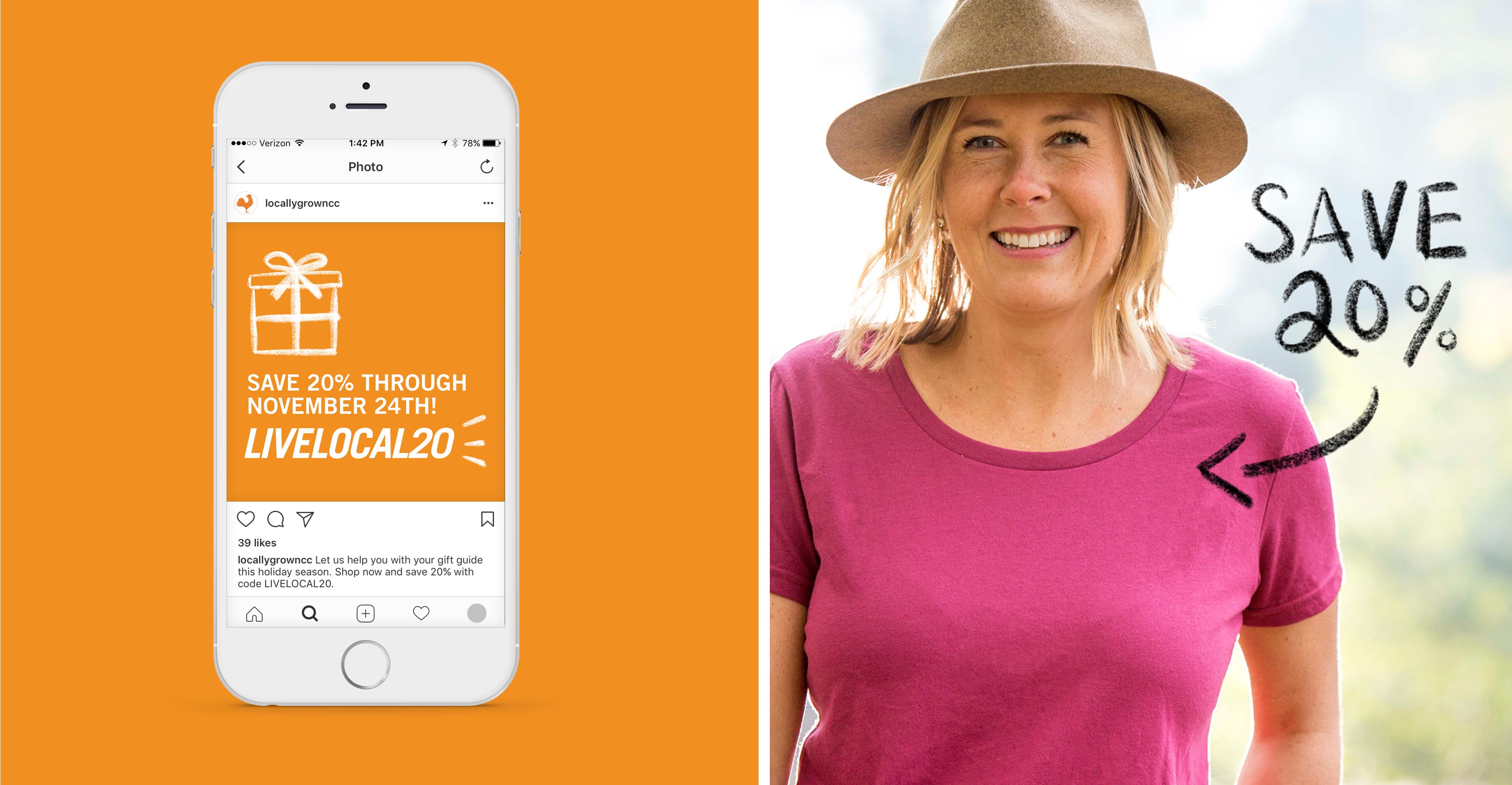 Result
We saw 50% more holiday orders and 30% more holiday sales. 49% of traffic was driven by promotions.