Packaging Redesign
We work with Jackson's Honest on redesigning their entire snack line packaging, including tortilla chips, potato chips, and puffs. The overall design for Jackson's Honest packaging evokes a fun and playful look and feel to draw in consumers at shelf while also educating shoppers around nutrient-dense snacking. These are guilt-free chips you can eat.
Jackson's Honest wanted to break through the clutter of the chip aisle and secure shelf space at larger retailers.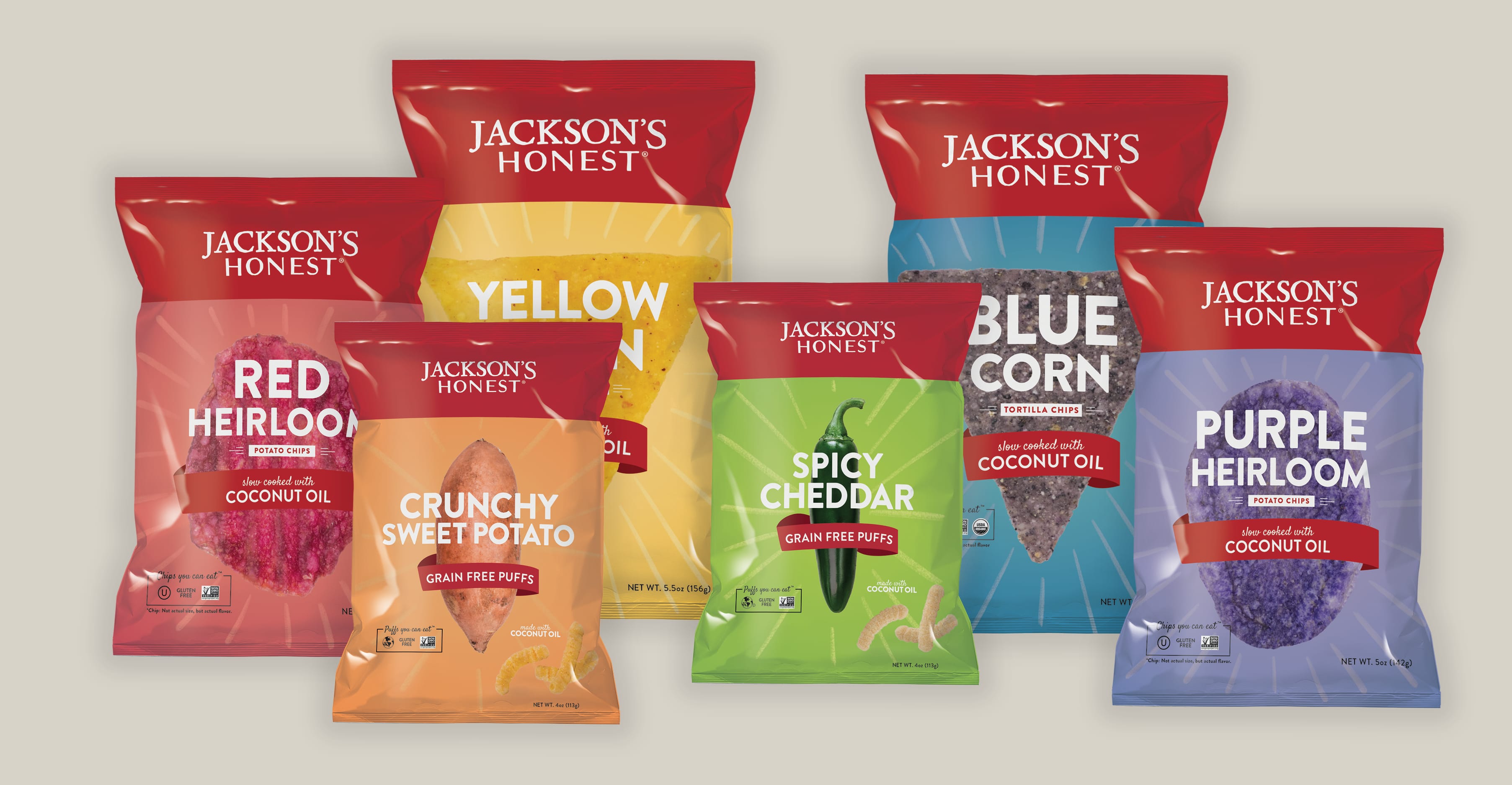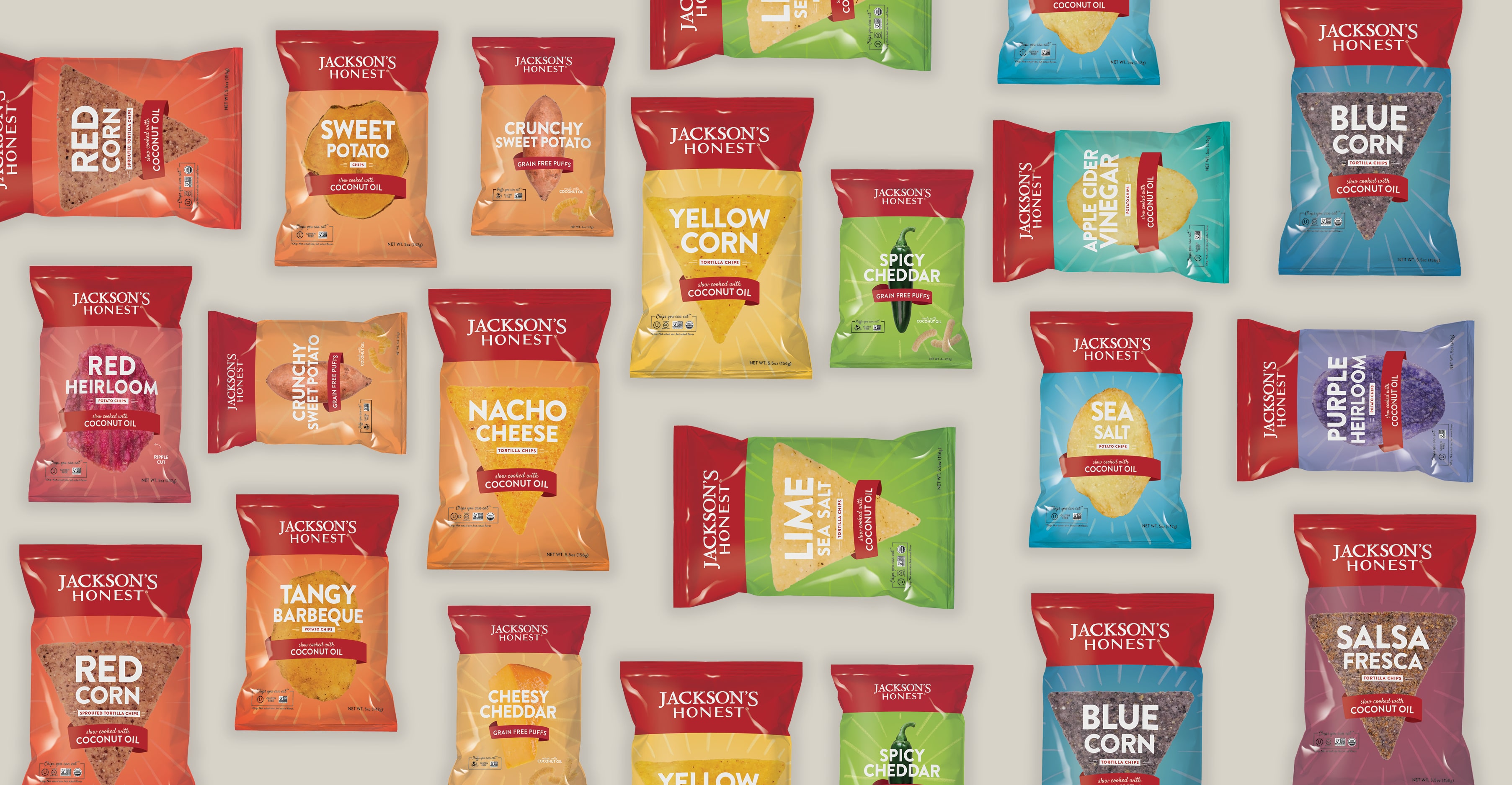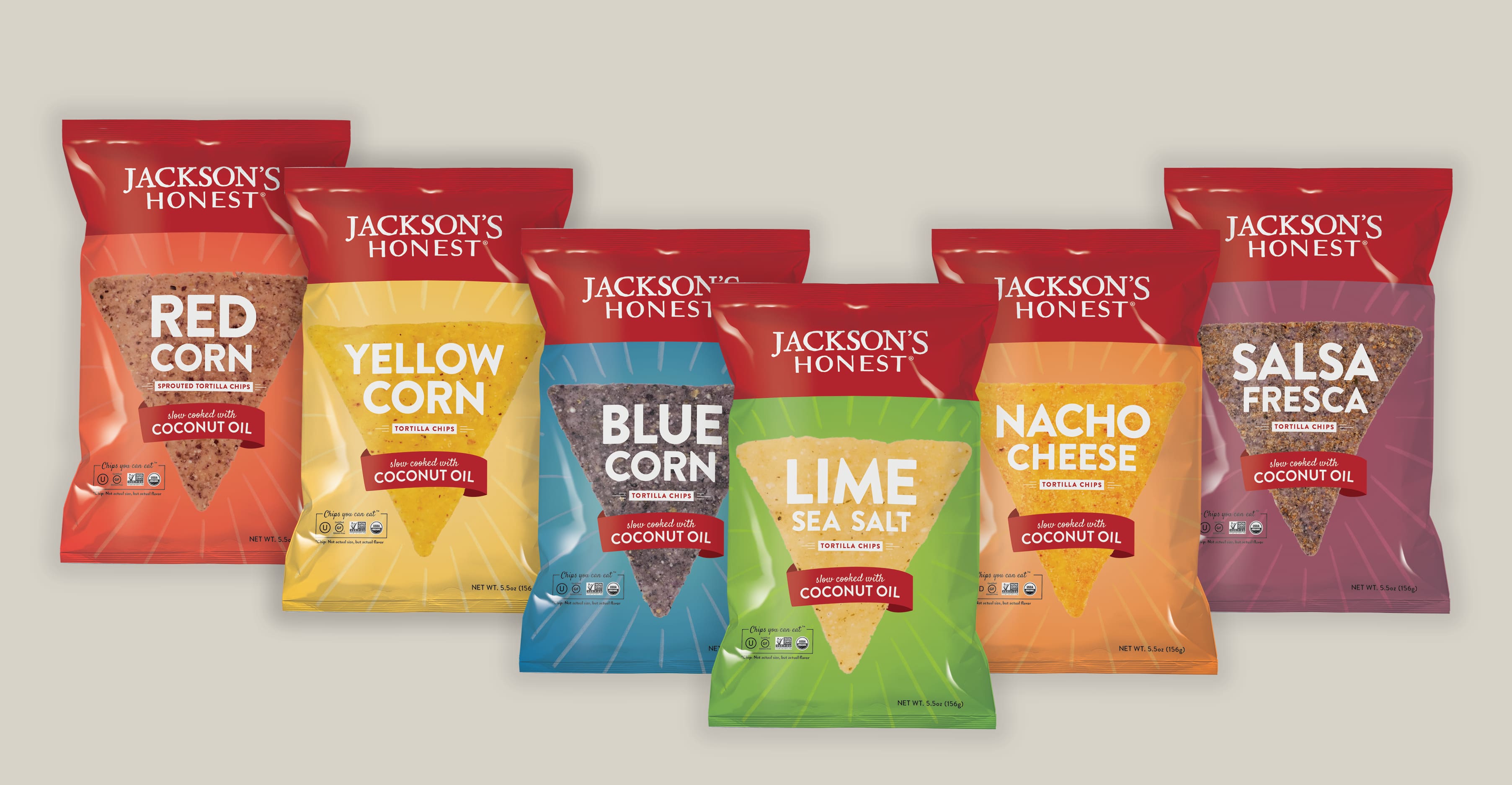 We started with a consumer insights study, field research, shop alongs to identify key purchase drivers and differentiators. From the everyday to the health-conscious shopper they had similarities on what they look for when buying chips.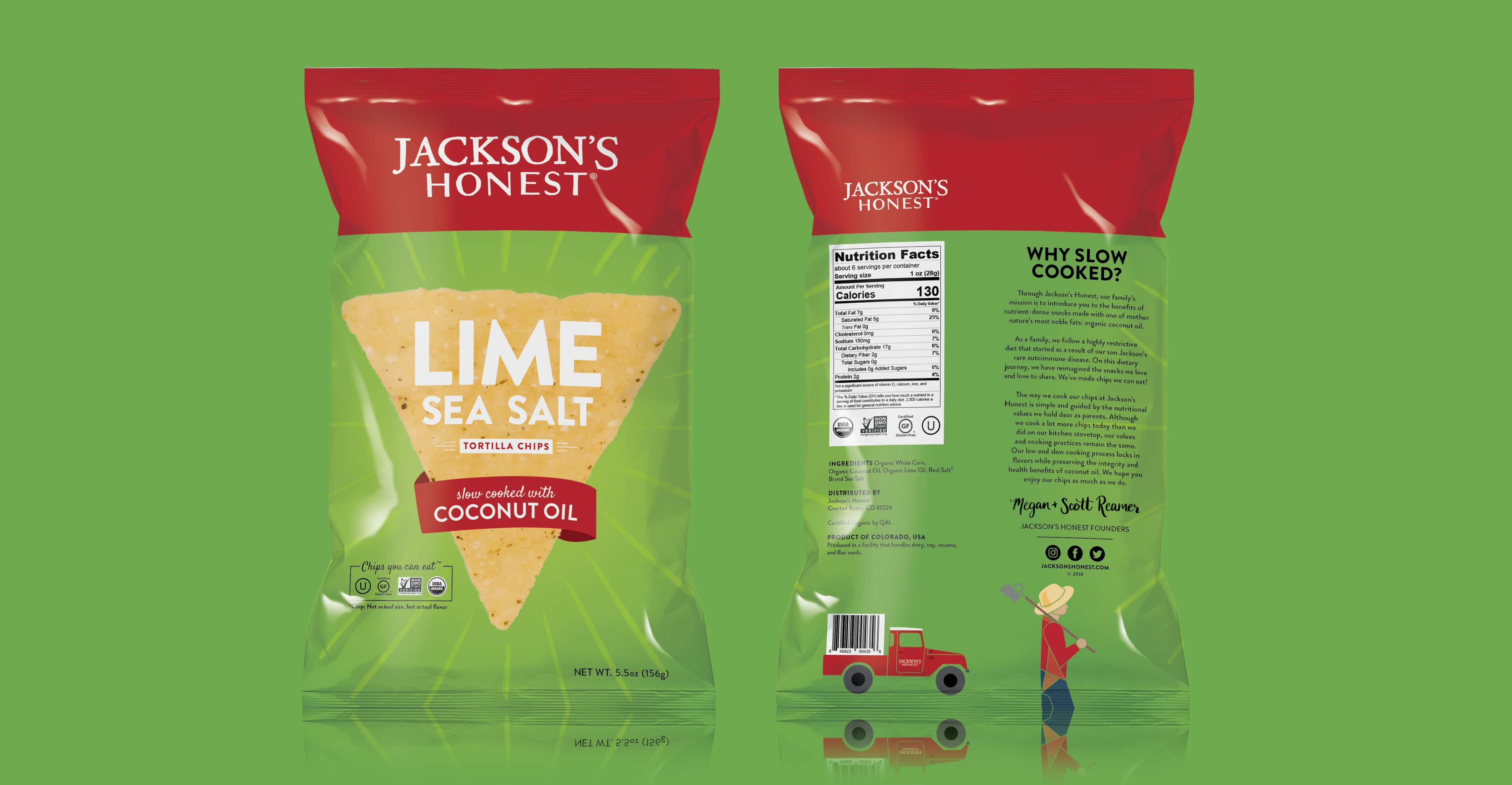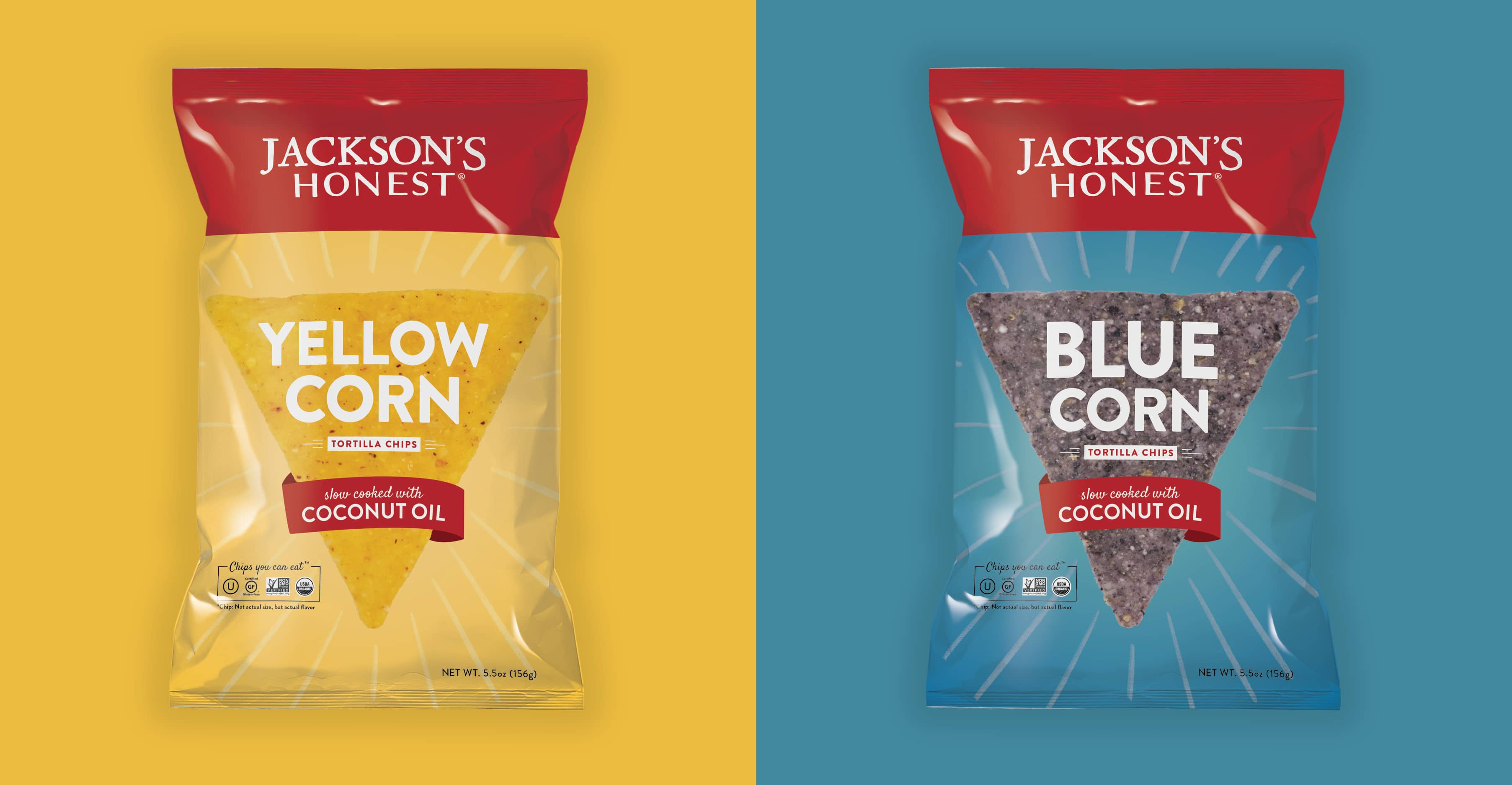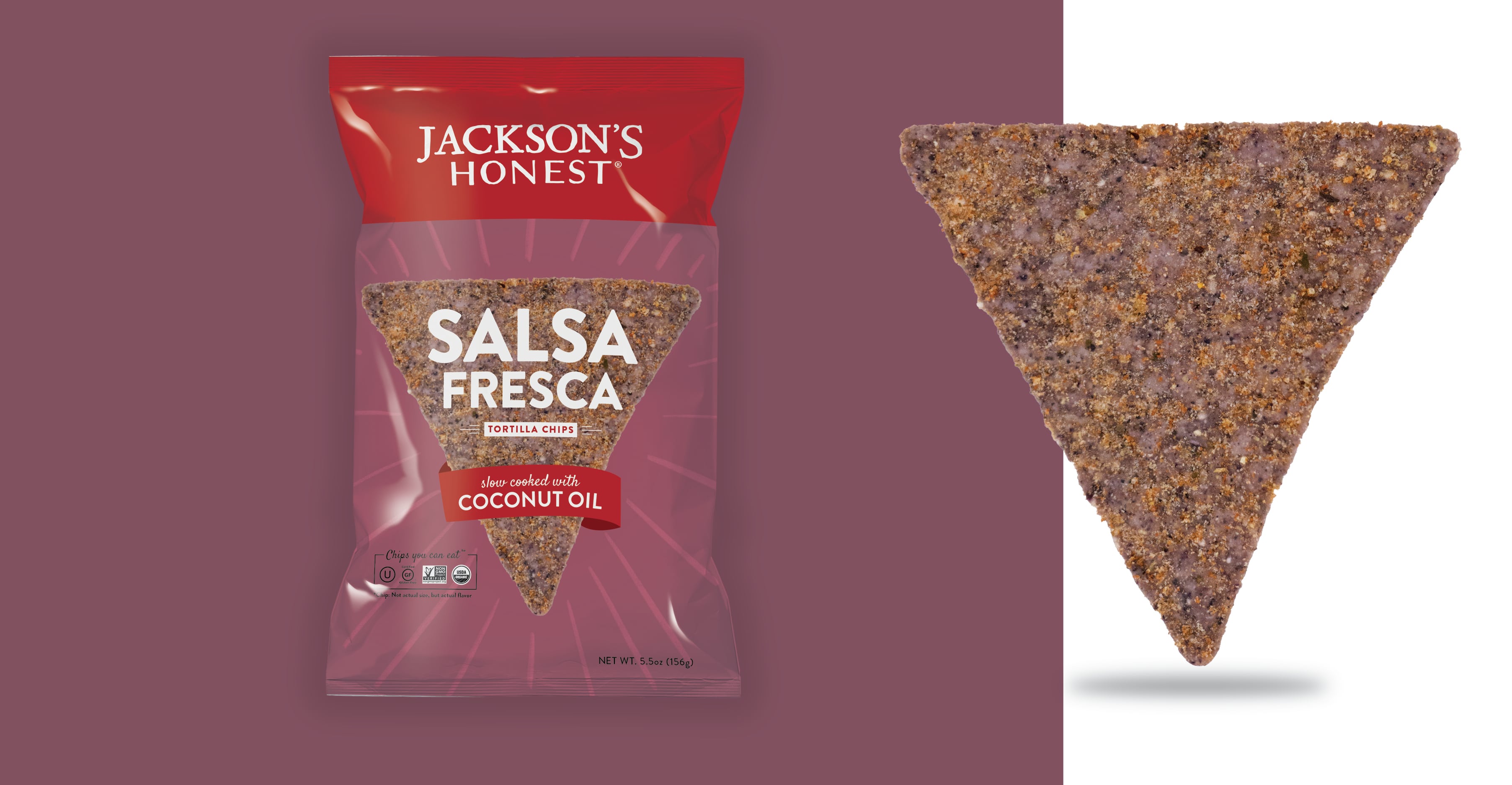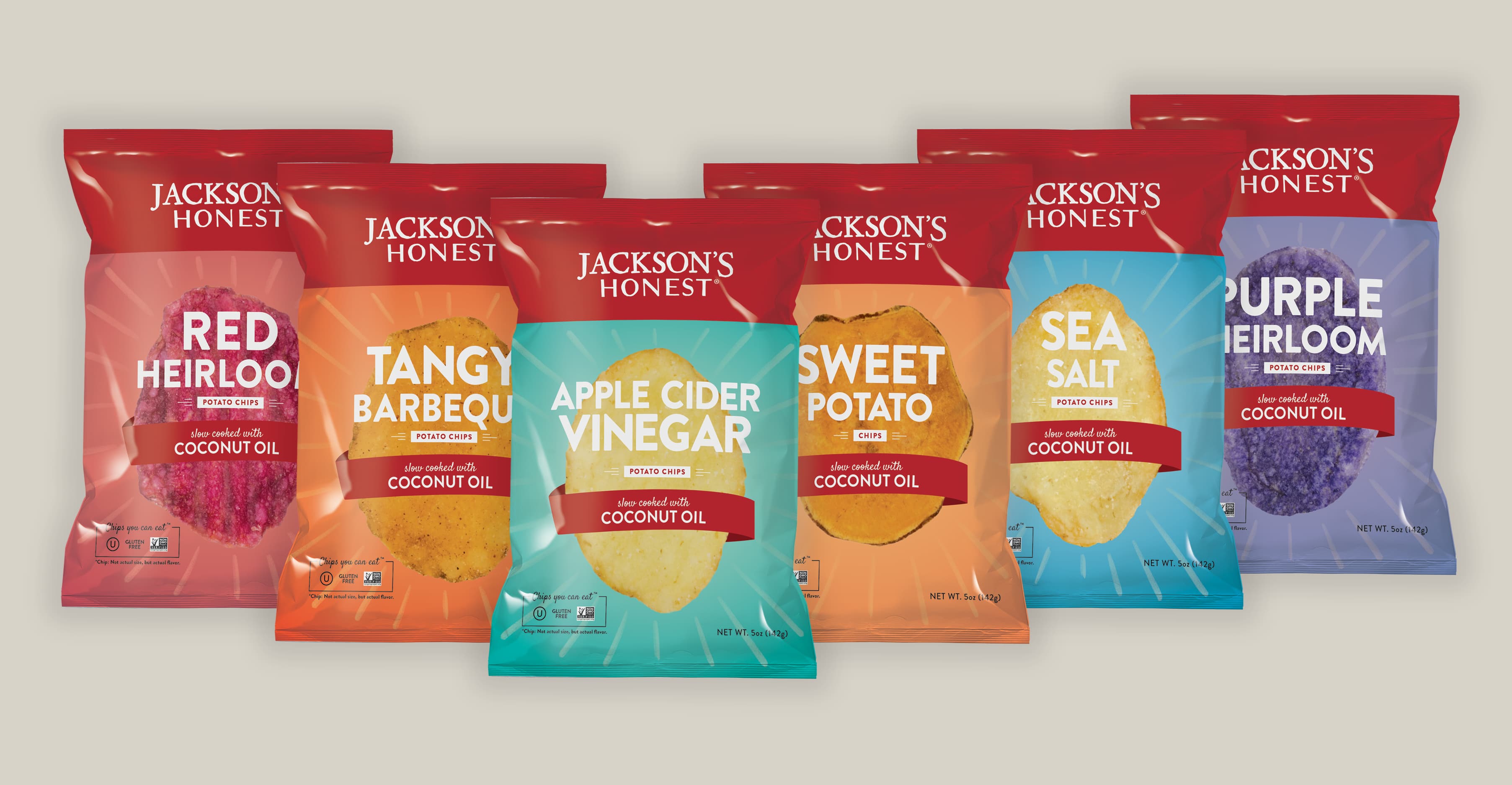 After studying packaging design among other chip brands, we were able to pull similarities and differences to Jackson's Honest, providing us with opportunities to leverage Jackson's packages to stand out at shelf.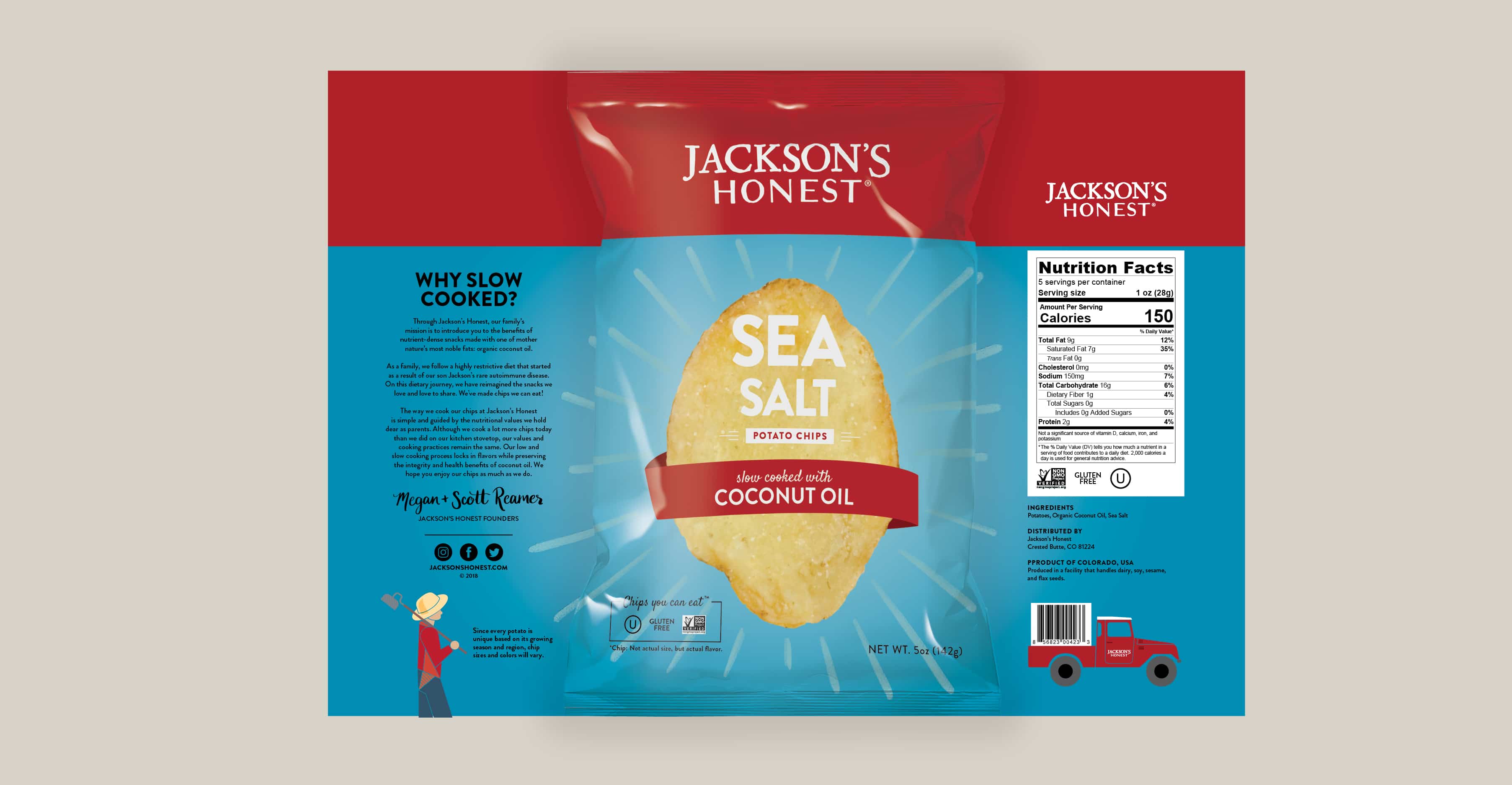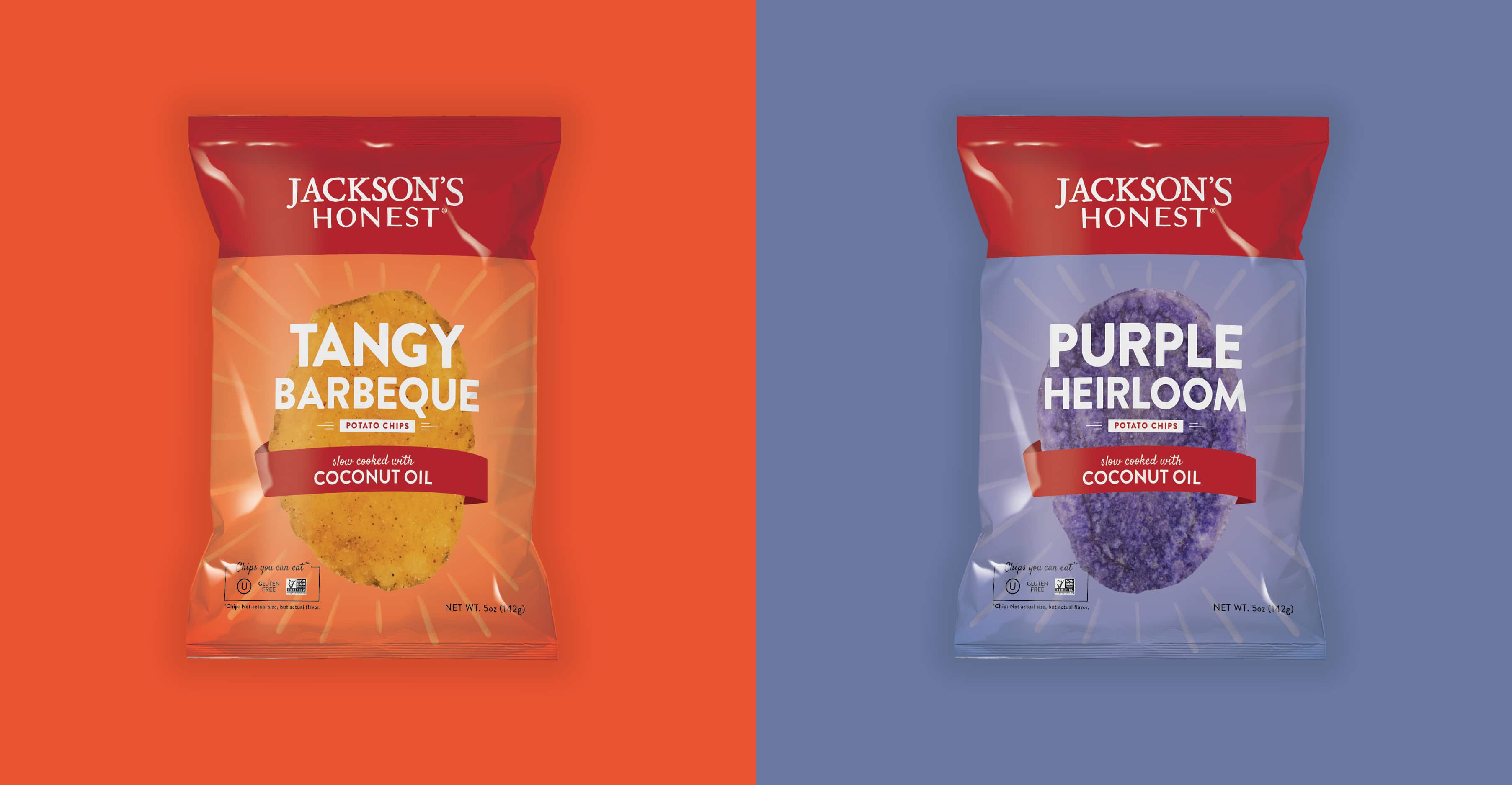 "
We too are thrilled on the shelf presence thus far.
"
David McCormick
Vice President of Operations, Jackson's Honest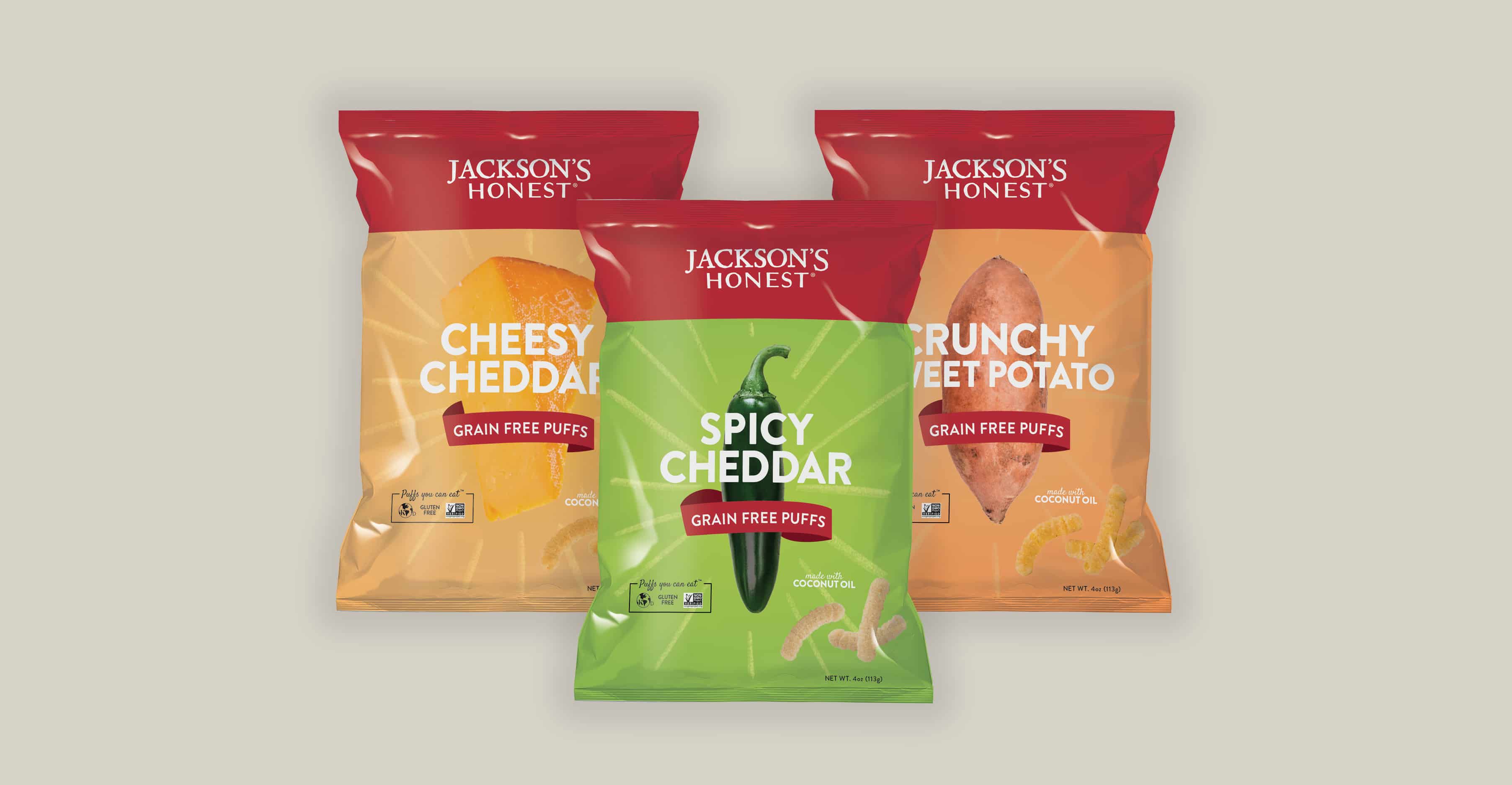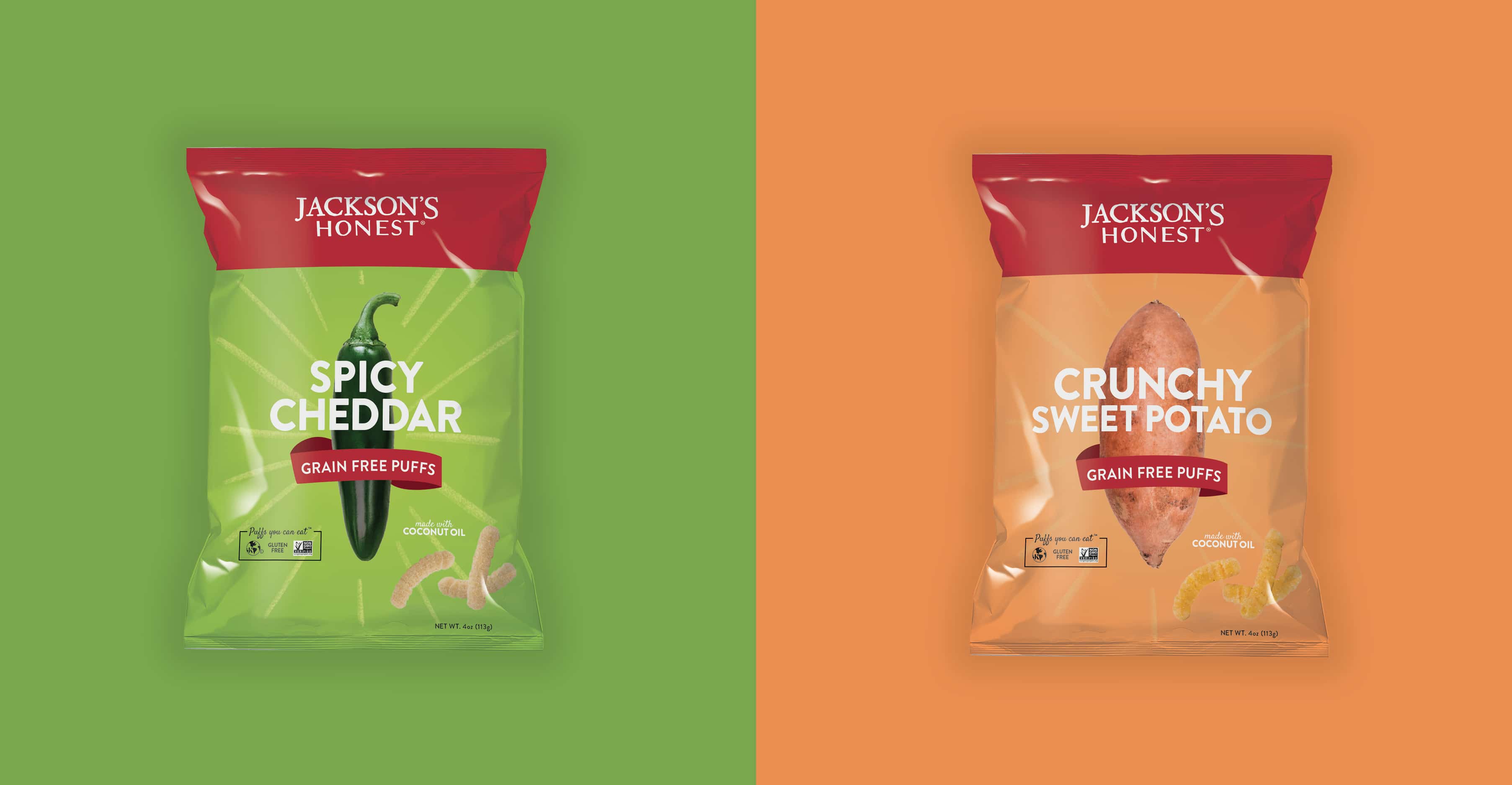 We found that consumers are looking for chips that look and taste good and can easily see the ingredients lists. This research guided our design and messaging decisions to lead with flavor and a giant enticing chip image. We are now extending their new packaging design across Jackson's Honest entire brand to provide a consistent look and feel across their website and consumer-facing collateral.